Samsung Eye Scroll: Opposable thumbs no longer needed? Real and fake leaks, hot rumours and scandalous anonymous tip-offs: these are just part of the marketing game that the Samsung is playing oh so well. It's got the whole smartphone world going nuts. First we had the preview, which showed us basically nothing, causing us only to squirm in our seats with excitement. Then there were the rumours regarding the technical specifications of Samsung's new flagship, which stipulate that it will be yielding Android 4.2.2 Jelly Bean and Exynos 5 Octa (8-Core) CPU. Just today, some erroneous leaks exploded on social networks, as well as on our site. What could they possible reveal now to keep the hype up? Well, my friends, that would be the new Samsung eye scroll.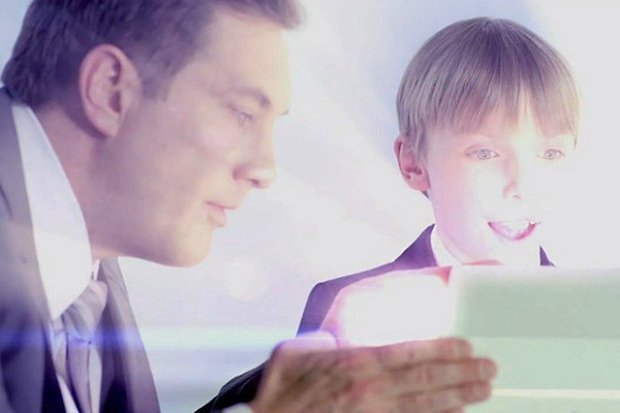 The Korean company coined and trademarked the term for their new software and it's creating a real buzz. People are talking because they don't know exactly how this new feature will work. Basically it's software that senses eye movements to scroll the displays of mobile devices. Kevin Packinham, Samsung's chief product officer is all hush hush about it, merely saying that it is an "amazing phone". He rebuffs any comments about the Galaxy S4's not-so-nice exterior. However, it's been rumoured that the technology company Tobii are the devils behind the mysterious software and have been developing infra-red sensors to track precise eye movement.
Opposable thumbs no longer needed?
What's in an eye? Well it might be what replaces our thumbs! Wouldn't that be great. No need to uncomfortably scroll down through an article while you're standing in the metro. Just use the magical power of your eyes. Another feature, about which we basically know nothing, is the infamous ''eye pause''. We will be your private eyes and try to find out what this means.
All in all, I think that Samsung is setting the fuses for a marketing explosion, and when it unveils the Galaxy S4 coming up soon in March, the world of smartphones will be in a frenzy. I wonder what other pre-hype tricks will be up their sleeves in the weeks to come.
What do you think about this interesting new software?