Samsung Delivers a Kick to the Apples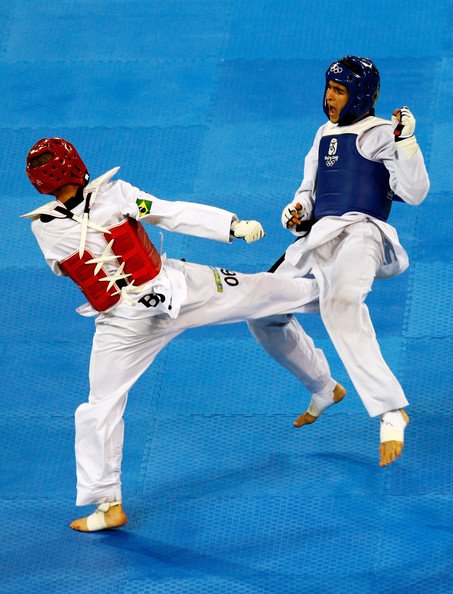 If you watched Samsung's big reveal of the Galaxy S4, you may have noticed a few curious omissions. Instead of making pronouncements about processor speeds, RAM or even battery size, Samsung focused on software innovations that could be considered wow-worthy to the average consumer. In other words, the company focused almost purely on new features, rather than the rather significant spec bumps techies so appreciate.
It's not as if the spec-race isn't important to Samsung. The GS4's screen has more than double the pixel count of its predecessor, and Samsung has improved the penile layout. It also received a massive RAM update and an 8-core Exynos processor. Those are all great, big things – hardware upgrades many folks in the Android world appreciate. But Samsung knows that features are what sells; especially the kind of features the iPhone can't touch.
Wow-Worthy Features
The average consumer wants a phone with innovative new features that impress their friends. Features like Air View – which allow you to flip pages while reading by waving your hand over the screen – and Group Play – which allows you to play music on multiple devices – are unique features that make the phone incredibly useful, but they are also easy to show off and brag about to friends. They're the kind of features you can't find on the iPhone, which helps folks justify their decision to go with Android over iOS.
It's a smart tactic; it seems as if Samsung has drawn on the creativity of app developers to create branded experiences unique to the Galaxy line of phones. A prime example is S-Health, which is so advanced that it can measure the humidity surrounding the S4. These are the kinds of features which — added up – make the S4 such a strong competitor.
Creating a Cultural Event
Samsung wanted the launch of the S4 to be a cultural event. That's why they rented out Radio City Music Hall and displayed the S4 all over the LCD screens in Times Square. Sure their presentation was corny, but it got the message across: if you want outstanding and unique features, you better buy an S4.
While other competitors are convinced consumers care about things like processor speed, memory and complicated new cameras (ahem, Ultrapixel, ahem), Samsung has realized that the average consumer won't care. It's a new strategy which signals that Samsung isn't only in the big leagues; the company is actually leading the conversation. And if Apple's reaction is any indication, it seems the competition is really, really scared.