Samsung Galaxy S7 and S7 Edge Android Oreo update
The Samsung Galaxy S7 and S7 Edge have received a number of updates and security patches including the Nougat update. Samsung are now developing Android 8.0 Oreo for both devices, although they seem to have slipped up and released it early to at least one S7 Edge user.
Samsung Galaxy S7 / S7 Edge Android update
| Carrier | Issued Android version | Current Android version | Planned Oreo update |
| --- | --- | --- | --- |
| AT&T | 6.0.1 | 7.1.2 | 8.0 |
| T-Mobile | 6.0.1 | 7.1.2 | 8.0 |
| Verizon | 6.0.1 | 7.1.2 | 8.0 |
| US Cellular | 6.0.1 | 7.1.2 | 8.0 |
| Sprint | 6.0.1 | 7.1.2 | 8.0 |
| Unbranded | 6.0.1 | 7.1.2 | 8.0 |
Samsung Galaxy S7 Edge received Oreo updated by mistake
In Vietnam, it appears that Samsung have made a mistake and rolled out the update to the Galaxy S7 Edge, however it doesn't make sense that the manufacturer would send the latest update to devices released prior to the S8. The number of users who managed to download it is unclear, and although this is only from one user, a screenshot received at AndroidU shows the details: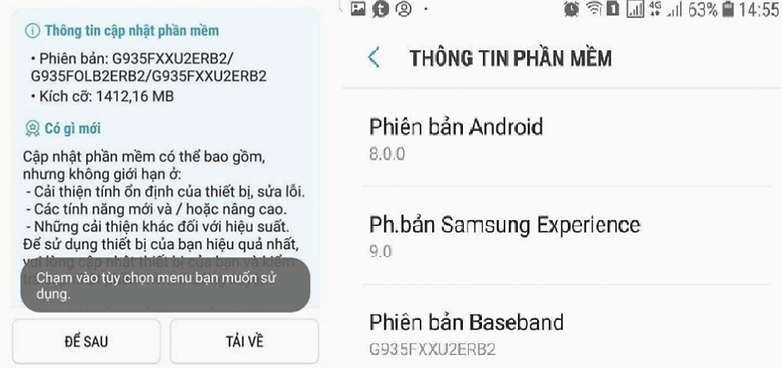 The screenshot shows the 1.4 GB update on the users device, along with Samsung Experience UI 9.0.
Although it has been confirmed that the Galaxy S7 and S7 Edge will receive the Oreo update at some stage, it's safe to say that the rollout in Vietnam was made in error, due to the fact that it was sent out so early. The S7 Edge didn't even have an open beta program for Oreo, suggesting that the rollout may be a mistake on part of the developers.
Samsung are currently working on the update for the following devices: Galaxy S7, Galaxy S7 Edge, Galaxy A5 (2017), Galaxy A3 (2017), or the Galaxy Tab S3.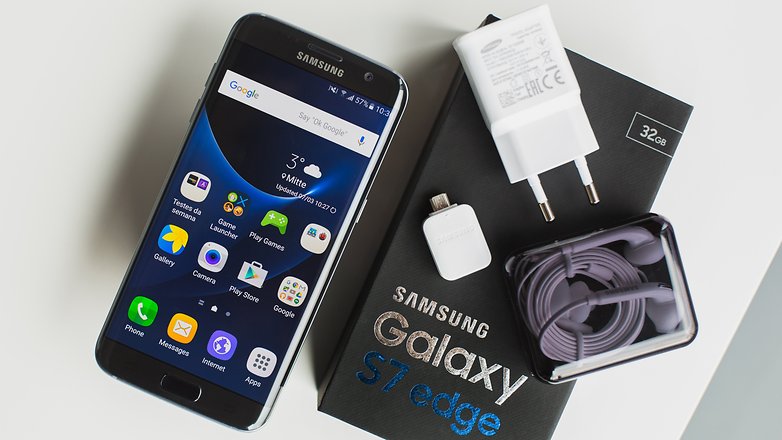 Lowest price: Samsung Galaxy S7 Edge
Best price
At a guess, we can expect this update to take a while to reach the US for the S7 and S7 Edge. At least Android Oreo is finally rolling out to the Galaxy S8 and Galaxy S8+ in Europe right now.
What do you think about the latest updates?