A new photo leak from none other than the famous leaker Evan Blass on Venture Beat has everyone talking. This might be the real Samsung Galaxy S8. What does this photo of both the front and back of the smartphone tell us about the device?
The device clearly has a curved "edge" display design as expected, but it isn't clear whether these devices represent the 5.8 or 6.2-inch version. It is also immediately apparent that there is no physical home button. What does this mean for the fingerprint scanner?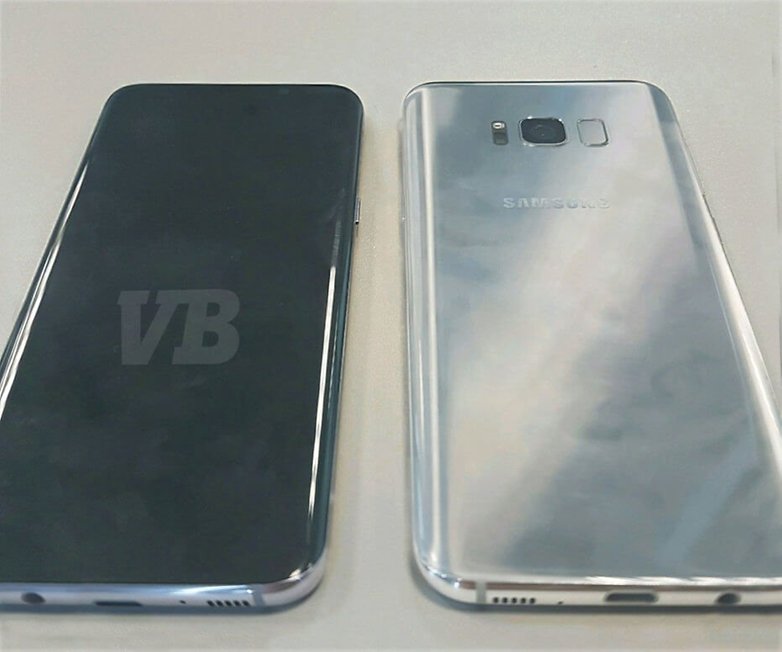 If this image is real, the S8 will be getting a scanner on the back, rather than an optical fingerprint scanner. The photo shows the fingerprint scanner placed beside, not below, the main rear camera. Samsung hasn't confirmed anything about the fingerprint scanner yet, so we'll just have to wait and see.
The design of the leaked S8 seems enticing
What do you think?
Whether or not these prove to be real Galaxy S8 devices, we think the S8 will likely leave the home button behind. This could have made it the first smartphone with an optical fingerprint sensor under the display, but this isn't expected. Here's why: Synaptics, which has long been the supplier for Samsung's fingerprint scanners, has announced the release of its Natural ID optical-based fingerprint sensors for smartphones and tablets, which are due to go into mass production in Q2 2017. This will be too late to make it into the S8 before launch. So, the fingerprint scanner is much more likely to be placed somewhere on the back.
Finally, in other S8 rumors and news today, the AI assistant for the Galaxy S8 may have been confirmed. Do you think these leaked photos are the real deal? Are you excited about Samsung's AI assistant, Bixby? Let us know what you're thinking in the comments!