Samsung Galaxy S9/S9+ to receive update before release
Yes, Samsung has released an update for the Galaxy S9 and S9 Plus, just before the official launch to stores. This software update is rolling out to the US, so you'll find it as soon as you switch on your device. But, it's doubtful that this will bring any new features or important changes.
Samsung GalaxyS8/S8+ Android updates
Security updates and more
The update will reach S9 and S9 Plus devices around the world, but in slightly different ways. It's being released via OTA and is by no means big news, but it will bring improvements to the stability of Face Unlock and camera recognition. Besides this, we're sure that there will be many other improvements revealed on the day of the official sales.
Luckily, the problem we found in the 3D Mark review with the Vukan benchmarks has been solved, but the issue during gameplay is still there...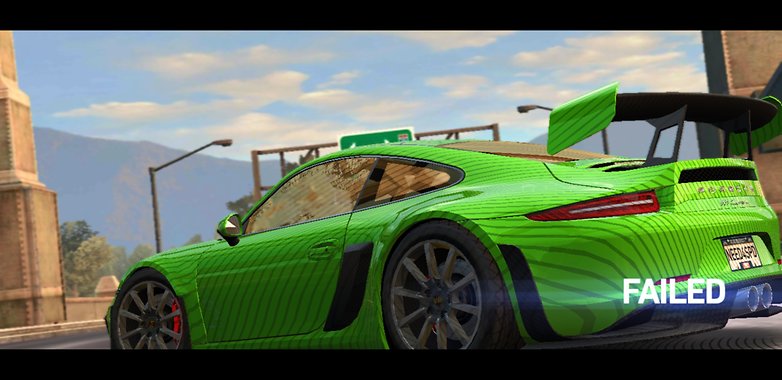 For the US, the versions equipped with Snapdragon 845 have received the same update, but the February patches remain unchanged, whereas European devices with SoC Exynos have been updated with security patches from March 1. This decision is a strange move from Samsung.
The update is 242.70MB for the S9, and 242.92MB for the S9 Plus, and the version numbers are changed to G960U1UEU1ARBG for the standard model, and G965U1UEU1ARBG for the Plus version if you have the Snapdragon 845 version. If you have the SoC Exynos, it will be G960FXXU1ARC4 and G965FXXU1ARC4.
How do I check for a new update?
To check if the software update is available to you on your Galaxy S9 or S9 Plus:
Open Settings
Click Software updates
Select Download updates manually, wait a few seconds, then download and install the package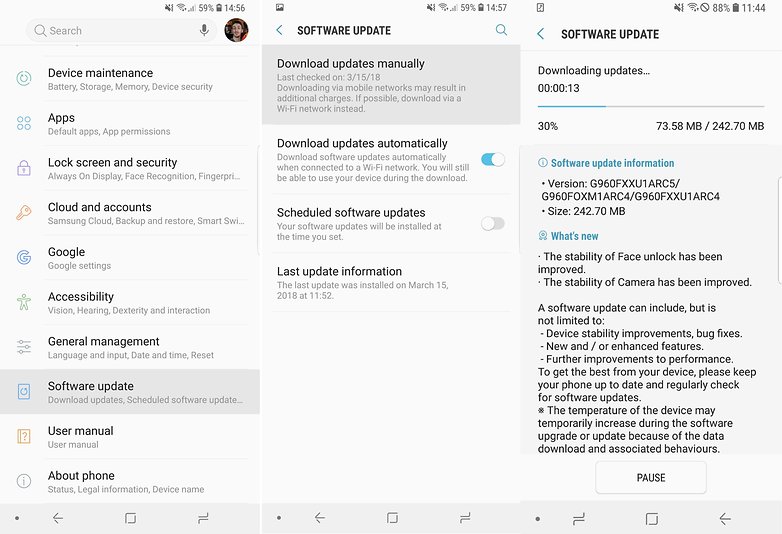 Do you already have a Galaxy S9 or S9+ in your hands? Let us know if you have any new updates!