Samsung Galaxy S9/S9+ update fixes call quality problems
Modern smartphones are so packed with features we sometimes forget how important actually making phone calls can be. The Samsung Galaxy S9 and S9 Plus were plagued with a bug that disrupted call quality, and the Korean brand has now responded to user complaints with a software update to fix this.
Samsung GalaxyS8/S8+ Android updates
Problems with calls being muted from up to 20 seconds on either end have been reported by more than a few users around the world, and late last month Samsung said a fix would roll out soon. Now the promised update has reached users in parts of Europe, the Middle East, Africa, and Australia. The build numbers are G960FXXU1ARD4 for the S9 and G965FXXU1ARD4 for the S9+ (though this can vary slightly by region).
This update brings improvements in call stability and also an improvement in wallpapers, whatever that means. Obviously we are sure that there will be many other tweaks and optimizations under the hood.
What about other countries?
As far as users in other countries are concerned, it seems they will have to wait a little longer as Samsung checks the feedback from users in the regions where the update has been made available. Since so far the response appears to have been positive, we can hope that any issues with call quality on the Galaxy S9 and S9 Plus will soon be a distant memory worldwide.
Good news for gamers
Aside from the call quality fix, there's some good news for gamers who enjoy games with quality 3D graphics. We've noticed that the problem with benchmarks and games using the Vulkan API that we found when reviewing 3D Mark and Need for Speed has been solved. Hope you weren't a big fan of those glitched zebra cars,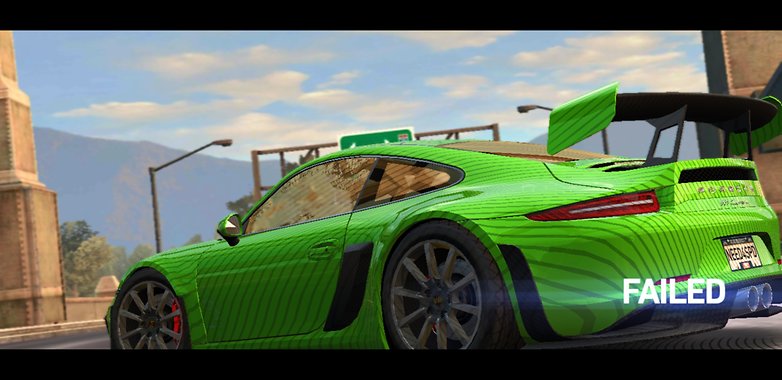 How do I check for a new update?
To check if the software update is available to you on your Galaxy S9 or S9 Plus:
Open Settings
Click Software updates
Select Download updates manually, wait a few seconds, then download and install the package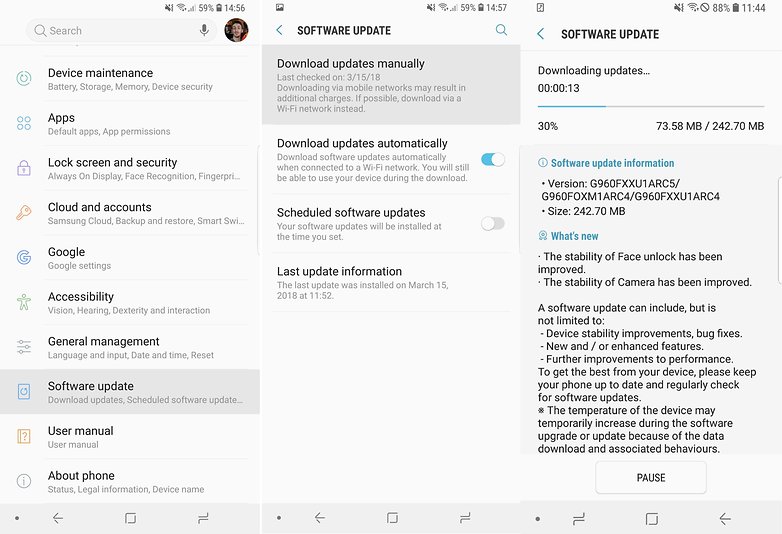 Do you already have a Galaxy S9 or S9+ in your hands? Let us know if you have any new updates!