Samsung Stops Production On Note 10.1 & Galaxy Tab 2 To Add Quad Core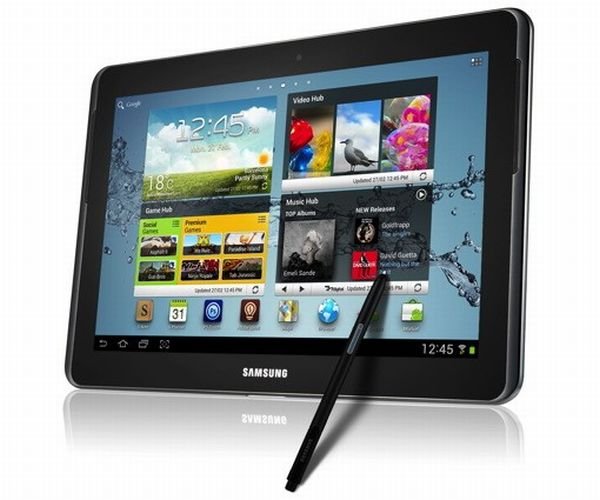 Back at Mobile World Congress we saw the Note 10.1 tablet unveiled by Samsung, and while it didn't make any major headlines, it was one of the newer tablet offerings from Samsung that looked somewhat interesting. Well it apparently just got a whole lot more interesting, as it has now been confirmed that production on the Galaxy Note 10.1 and for the Galaxy Tab 2 10.1 (GT-P 5100) has been stopped by Samsung. Why? You're gonna love this: Because they will now apparently be shipping with Samsung's newest quad core chipset.
WIN. Apparently both products (internally named Espresso) will see a production halt to add the addition of of Samsung's poweful new Exynos 4412 quad core chipset, which many speculate to be the most powerful quad core chipset in existence. Many were hoping to see the Exynos 5250 chipset, which is Samsungs new ARM Cortex-A15 2Ghz processor, but I'm more than happy to see 4 x 1.5ghz cores coming to Samsung's newest tablets!
No word on pricing or a release date, but we'll keep you informed as we receive more details.
It looks like the bigger brothers for my Galaxy Tab 10.1 Tab have finally arrived! :-D What do you guys think? Happy to see the Exynos 4412 quad core chipset, or would you have rather saw the ARM Cortex 2ghz chipset in these tablets?