Samsung Galaxy Tab Series Coming On July 7 Samsung has announced that the new Galaxy tab series that we reported about previously is coming to the United States on July 7th. The tablets are coming in 7, 8 and 10 inch variants, and are going to be priced at about $199, $299 and $399 respectively. This time Samsung is focusing on more affordable and thin devices which are designed to meet the needs of the mass marketing.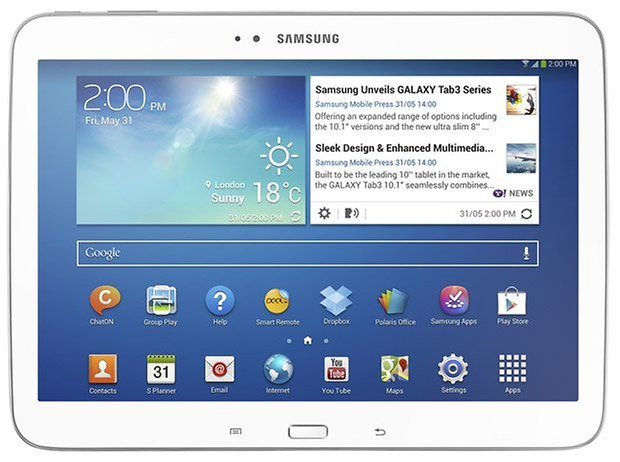 Differences in Specs
Each of the upcoming devices has different things under the hood. For the 7 inch variant we are looking at a 1.2 GHz Dual core Marvell chip, for the 8 inch version we are looking at a 1.5 GHz Exynos CPU, and finally for the 10.1 inch version of the series we are looking at a 1.6 GHz dual core chip. The 7 inch version of the series of tablets sports a 1024x600 display while the other ones both have a 1280x800 resolution.
Appearance & Android Version
Despite the differences on what is actually under the hood on the different devices, all of them look like Samsung products and are instantly recognizable as such. The 7 inch tablet will be running Android 4.1 whilst the other two will come running with Android 4.2.
Availability
If you are in the United States you can now pre order your Galaxy Tab 3 devices online at Samsung's own store or at other online retailers such as Amazon and BestBuy now, or if you prefer you can also pre order the devices at actual brick and mortar stores too.
What do you think of the specs that the new Galaxy devices are coming with and will you be buying one of these soon?