Samsung sees the upcycling potential of millions of its old devices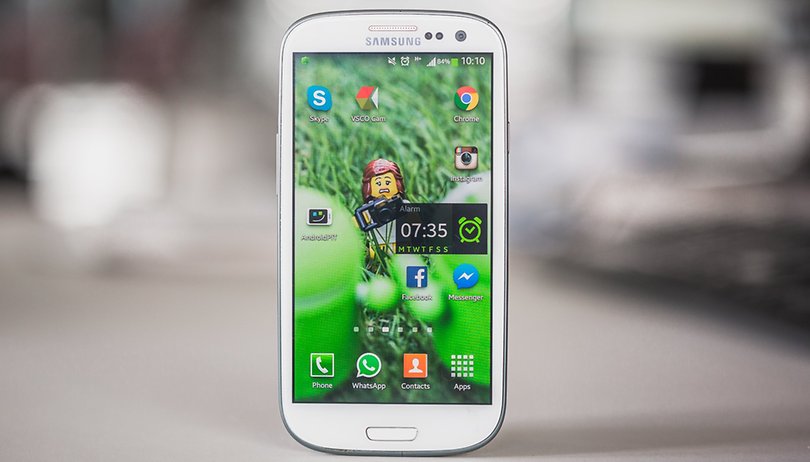 Do you have a discarded Samsung smartphone in your drawer and don't quite know what to do with it? It's not worth selling because no one will pay you enough for it, and it would be a shame to throw it away because it actually still works. But giving it away is not an option either because it's no longer reliable. Samsung is now working on an answer to the problem and is developing software to keep millions of old Samsung devices in use.
"Upcycling, also known as creative reuse, is the process of transforming by-products, waste materials, useless, or unwanted products into new materials or products of better quality or for better environmental value." (Wikipedia, 11/2/2017)
By the time two or three years pass, it begins to happen: Your smartphone gets slow, the battery no longer lasts an entire day, the software stops receiving updates, the storage is full, or the smartphone is simply toast. And when its replacement is purchased, the old device no longer gets any attention.
So, what are you supposed to do with the thing? Unlike with old PCs, you cannot simply install Linux on it and re-use it for certain tasks, abuse it as a server or make it do similar tasks that do not require a lot of computational power. Locked bootloaders or missing closed-source drivers prevent us from using our smartphones with third-party software unimpeded.
With Galaxy Upcycling, Samsung is at least creating an interface that was previously missing. It allows software developers to unlock the bootloader, remove Android from old Galaxy devices, and directly interact with the device's hardware, e.g. the display, Wi-Fi, microphone, biometric sensor, loudspeaker, Bluetooth or cameras.
The following animation explains the basics of the concept. It also shows how Samsung wants to market the project, because the new software for the smartphones will be sold at Samsung's online shop together with any required peripherals (you can already preview it online here).
Samsung had demonstrated the upcycling system at the Samsung Developer Conference alongside open-source repairers iFixit, which was surprising in itself. Matthew Gault of Vice Motherboard was at the scene and talked to the people behind the project. It quickly became clear to him that Samsung was sensing a win-win situation.
These new possible uses make Samsung devices more attractive over the long term. Until now, they were practically useless—but not totally broken—after three to four years; that is no longer the case after a software upcycling as described above. Suddenly, these devices are once again useful as...
a Bitcoin mining cluster.
a hands-free kit.
a sensor monitor.
a Linux-based desktop.
a miniature arcade machine.
Samsung is creating new demand for the devices, thereby increasing the value of used devices. By implication, customers are more likely to shell out around $1,000 for new devices if they know that they will get back half of that when they finish using them.
So far, it doesn't look like Samsung's upcycling program would change anything about the ecosystem's closed nature. The manufacturer alone still has control over the available drivers and the possibilities offered by the software. Furthermore, closed-source components that we are not allowed to examine remain in the software, so a true opening is not in the cards.
However, this opens a large door for creativity which was previously not possible, and many manufacturers ought to follow in these footsteps, since they are also responsible for making their devices seem useless after an excessively brief period of time, even though that's actually not the case and the demand for their computational power is undoubtedly everywhere.
What do you do with your old devices? Do you keep them as backups, sell them, pass them on to family or use them for another purpose?