Samsung Galaxy X: Price, release date, specs, features
Update: Samsung Galaxy X planned for 2019 release
Samsung Galaxy X release date and price
The foldable smartphone has been a long time coming. Samsung has been playing with the idea for a long while, as you can see in the patents below, and this video from 2013:
There have been rumors about this device recently, some saying we would see a prototype soon, but our hopes have just been dashed. According to Korea Herald, the Principal Engineer of Samsung Display, Kim Tae-woong said that the bezel-less display is a success right now and there is no need to rush a technology that won't be ready for commercial launch until 2019.
DJ Koh, chairman of the brand's mobile division, appeared to confirm this at the Las Vegas CES 2018 by stating that the company plans to launch the foldable phone next year.
The production of this mystery flexible phone production should start by the end of 2018, unless there are complications with the development of the UX.
Foldable smartphones will be a great way to follow the bezel-less display trend
What do you think?
Samsung Galaxy X support page appears online
Samsung's official Korean language website was recently updated with a support page for device SM-G888N0, which happens to be the model number for the Samsung Galaxy X (N0 is for the Korean market). Initially brought to light by Mobiel Kopen, this support page doesn't give much in the way of details regarding the specifications of the foldable phone, but it is an indication that Samsung is preparing for an official announcement very soon.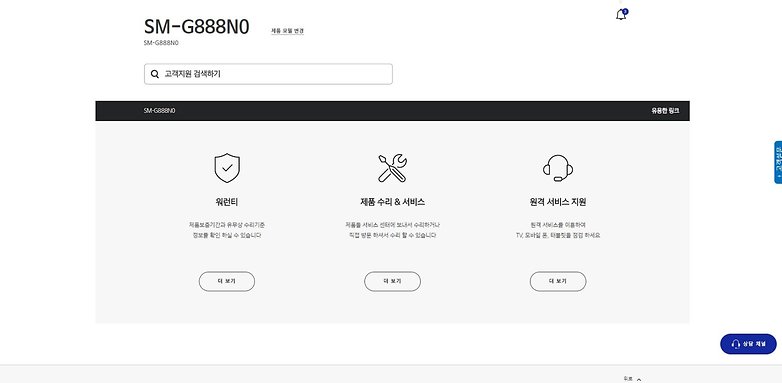 The presence of the support page suggests that Samsung could be ahead of schedule in its ambition to unveil its first foldable smartphone. Could we be looking at a 2018 release after all? Since the Galaxy S9 is scheduled to arrive in February 2018, the Galaxy X smartphone could be introduced around the same time, or even before.
Samsung Galaxy X foldable display
Everyone wants a big screen, no one wants to carry it around. It's the paradox of the smartphone world that drives us crazy almost as much as battery life vs. battery size. Foldable screens are here to save the day.
First things first, the Galaxy X will be foldable, but we don't mean "foldable" like your old flip phone. There has been separate rumor that Samsung has been working on a different foldable device (without a foldable screen) that would have a hinge like a laptop, allowing two AMOLED screens to rest on top of each other. To illustrate, check out the patent below.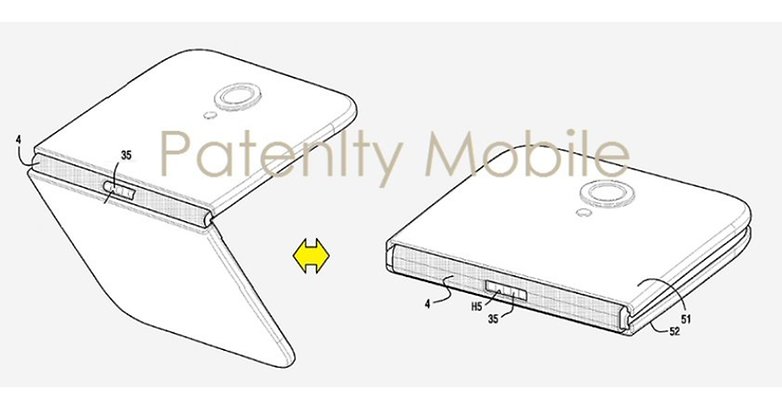 Below, you'll see the patent for a true foldable screen. This is what we mean when we say the Galaxy X will be foldable. You'll actually be able to bend the screen without snapping it in half and rendering it useless. How well this will hold up over time could be an issue. Constant bending and pressure could cause screen damage, especially if you sit down with your phone in your back pocket.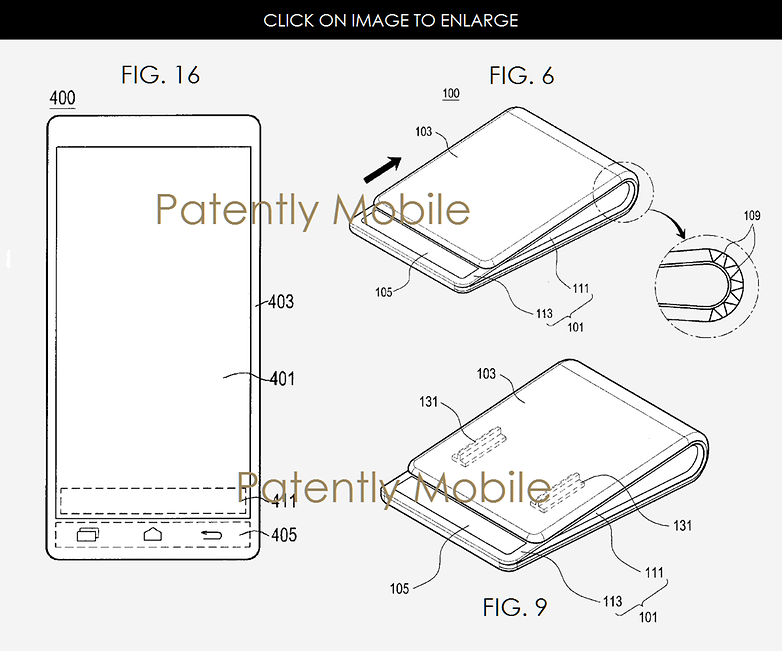 Hopefully Samsung will be able to design around a normal user's behavior patterns, which tend to include throwing your cell phone into bag full of stuff, dropping it, sitting on it and, even worse, letting your child play with it.
Below you can see an old example of Samsung's attempts at making a curved screen, which show a somewhat thick and bulky design concept. Could the Galaxy X also be this bulky, or will it be thin and elegant? The success of the idea depends on the execution and Samsung's ability to design with the user in mind.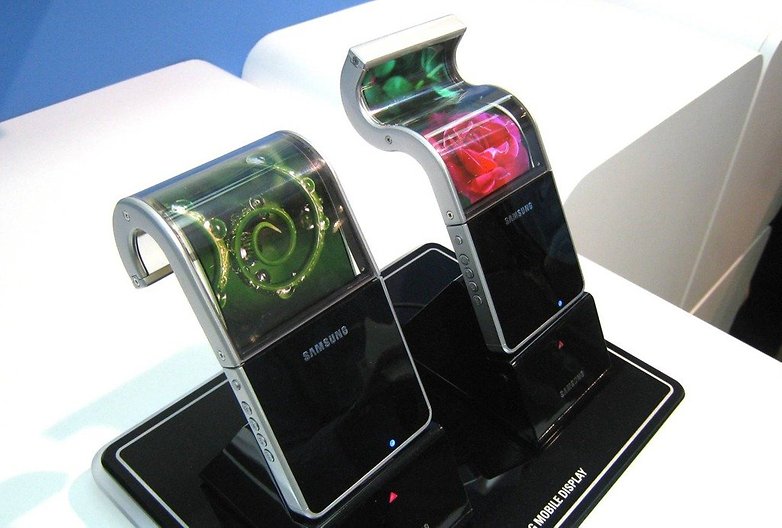 The Galaxy X will have 4K resolution according to SamMobile, but not much else is known about the display's specs yet. It is rumored that the touch area will extend beyond the front of the device to its edges, and work like a Galaxy S7 Edge in that respect.
Samsung Galaxy X design
The overall design of the Galaxy X could feature the same Galaxy DNA we're all used to, but there's no telling what could change due to the foldable screen. Camera, button, and fingerprint sensor placement could really affect the look of the device. The overall shape will obviously change, and rounded edges could make the device more ergonomic, both when folded and when open.
I would buy a smartphone with a foldable display
What do you think?
Samsung Galaxy X features
The Galaxy X is likely to take advantage of biometric technologies for security, including the usual fingerprint scanner plus facial and eye recognition, and palm scanning.
What do you think are the advantages and disadvantages of foldable screen technology? Are you interested in trying the Galaxy X, or do you prefer to stick with the current style of phones until they've worked out all the kinks? Let us know in the comments.