 Samsung's research and design division are having a good year and it seems to be getting better with the announcement of their new 10nm 64GB mobile flash. This development could make 2013 a very interesting year for the smartphone market.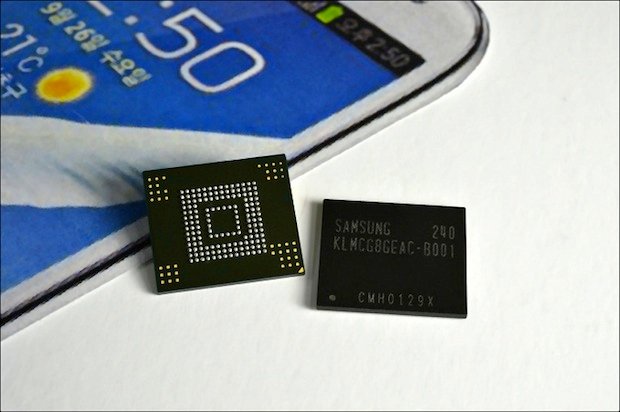 Samsung's engineers seem to be some of the busiest in the industry. With the recent announcement of their flexible screen the company is set for another big announcement.
Samsung has announced the development of their 10nm, 64GB eMMC Pro Class 2000. This after in August the company announced the development if the 20nm process. The new version has a 20 percent smaller physical footprint. That's not all though, Samsung claim that it has 30 percent advantages in both performance and manufacturing productivity. The new memory will allow a write speed of 2,000 IOPS and a read speed of 5,000 IOPS. In a device this small these figures are unheard of and are hopefully going to be deployed in a plethora of devices.
However, this is not the end of the development as the previous chips only started taking advantage of JEDEC eMMC 4.5 interface standard a few months ago. Next year will see Samsung approaching JEDEC to create a new standard that will be able to house this design.
Samsung's research and design department are developing the industry standard in hardware for smartphones. These new chips will allow for smaller, more powerful smartphones that will make the 2013 an interesting time for the smartphone industry. Let's hope Apple don't try to push their way into this one too.