Samsung HomeSync: Android TV Box unveiled to the World Samsung officially presented a TV Box with Android HomeSync during the MWC in Barcelona. Now you'll be able to transfer your favourite Android games, videos and TV shows directly to your living room on your home TV.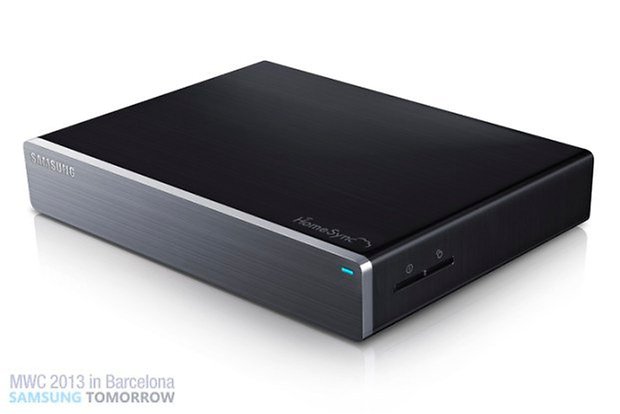 The new box allows you to wirelessly transfer your media from your smartphone or tablet to your TV. While the Korean manufacturer has released a lot of technical details regarding the new box, they barely mentioned the user interface. This video created by TheVerge will give you a first taste of the product:
Since Android Jelly Bean is already pre-installed, you can obtain apps from the Google Play Store without any hitches and connect the TV via HDMI to your HomeSync. The device allows you to create up to eight accounts for the whole family, so that everyone can transfer the content of their smartphone, tablet or other devices to the box and if applicable, even exchange data.
Inside the box, you'll find is a hard drive with one terabyte. On top of that, you'll find a 1.7 gigahertz dual-core-processor and 1 gigabyte of RAM. There's also a built-in 8 gigabyte flash memory.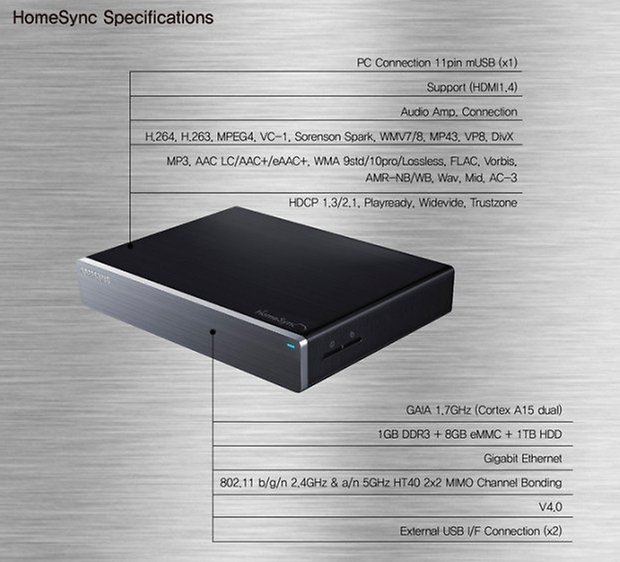 The TV Box can be bought as of April in selected countries and will be available world-wide later on. As of yet, a price hasn't been revealed.
What do you think of Samsung's HomeSync? Is it worth checking out?
(Images: Samsung Tomorrow)