Samsung to present new Galaxy Tab 4 series at MWC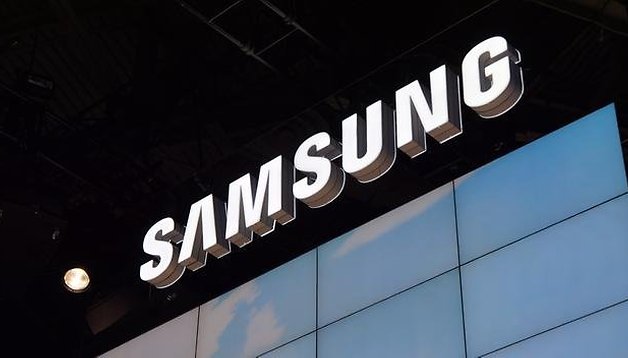 While the Mobile World Congress creeps nearer, we are slowly finding out more about what will await us there. Now it seems that Samsung, next to releasing the Galaxy S5, will be coming out with a whole new series of tablets, which are supposedly new generation lower-costing Galaxy Tabs.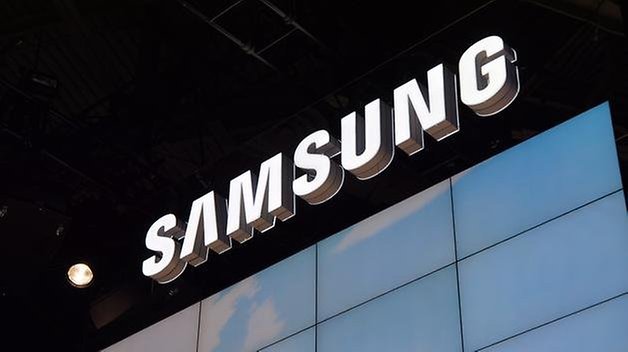 According to the website MySamsungPhones.com, these alleged tablets are the Galaxy Tab 4 7.0, Galaxy Tab 4 8.0 and the Galaxy Tab 4 10.1. The leaked tech specs indicate that these tablets would be mid-range devices.
All three models will come with quad-core processors clocked at 1.2 GHz, 1 GB of RAM (the 10.1 would have 1.5 GB), microSD support, a 3 MP camera (8 MP on the 10.1-incher) and Android 4.4. The biggest weakness we can observe is that the screen resolution only illumates 1,280x800 pixels.
What will prove to be quite interesting is the price, but there's no information on this tid-bit as of yet. Within the leaked table below, you can find the the specs for the 'older' Galaxy Tab 3 7.0, 8.0 and 10.1 and that of the next generation Tabs side-by-side for comparison's sake.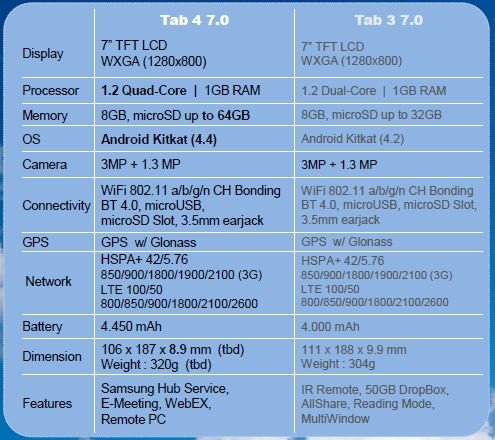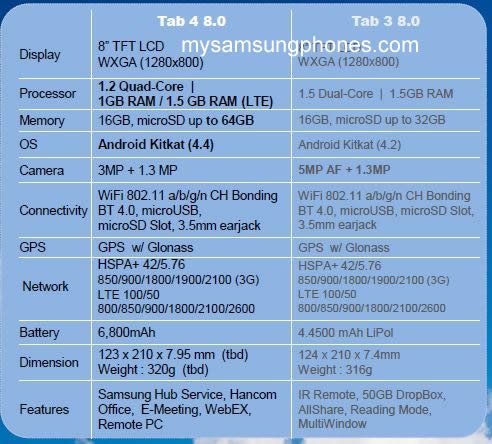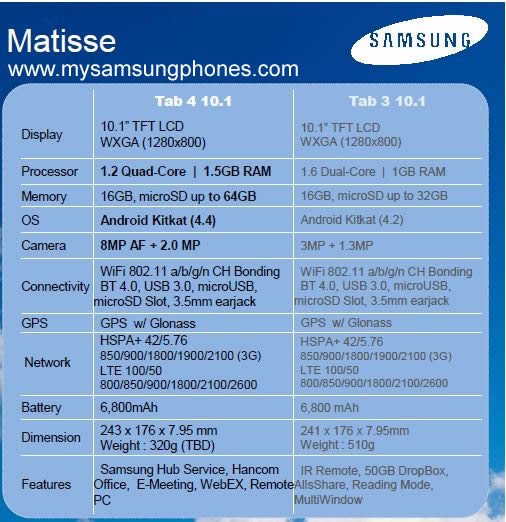 Are you looking forward to possibly seeing a new Tab series come to life? I love my Galaxy Tab 3 10.1 and find that going in the direction of mid-range tablets is a good idea.