Samsung Hires Laina Walker to Scare You Into Their Comforting Arms This morning, much to my dismay, my body erupted in a violent shock of cold shivers as I watched Laina Walkers newest video. If you don't recognize her slightly cute, yet seriously off kilter expression, then clearly you'll recognize her nickname: "Overly Attached Girlfriend."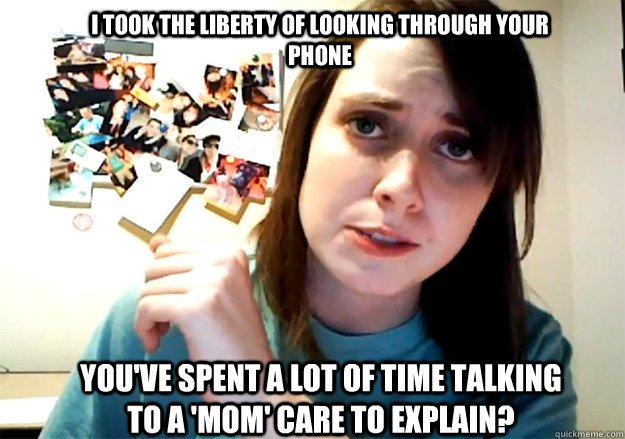 Laina Walker is the girl from those infamous YouTube videos, you know the ones. Her most celebrated video is called –you guessed it- Overly Attached Girlfriend! She created the original video to enter into a contest that was started by Justin Bieber. The teen heartthrob created the competition to generate a response to his own hit song called, "Boyfriend."
In the video, Laina stares maniacally into the camera and proceeds to act in an abnormally clingy nature. Lainas spin-off of "Boyfriend" gets particularly alarming when she starts repeating, "I'll always be checkin' up on you."
Needless to say, the video went viral, and Laina became an internet sensation. The original video was followed up by several others that used the "overly attached," theme. Today, she's the spitting image of an overly attached internet meme.
Laina has reprised her role as an overly attached something or other, in a new video that was posted by Samsung. In the newest video, Laina is speaking for your computer, which happens to be… jealous?
The eerie lyrics, "love me again," blare at you over the generic background music as Laina poses as your neglected computer. I don't know about you guys, but I sure don't abandon my computer.
Regardless, the video is still relatively high on the creepy scale.
At the end, a blatant plug for Samsung's newest Solid State Drive (SSD) appears. They obviously want to guilt trip you into purchasing a new hard drive for your computer.
Laina does make a few valid points during the video ad. Several of her lyrics hint towards the computer releasing sensitive data and information, out of pure bitterness and resentment. While the emotions are questionable, the actions, that she threatens will occur, are certainly possible.
If you're not particularly worried about security, it's possible for your computer to reveal all sorts of personal information. Installing dirty applications and programs or visiting the wrong websites can be contributing factors to a security breach.
Samsung's ad calls for you to buy a new SSD drive, which is much more secure than a standard hard drive. While we can debate this is undeniably true, we could also argue that using common sense, when it comes to personal security, would do just as well.
While Samsung's latest video may not be making the most accurate statement ever, it does offer a relatively amusing experience. Let's not even get started on Laina's scary expression [shivers].
Check out the video if you need a laugh. I will advise you though, wait until you're actually awake to watch this one, it's a little creepy.
As always, be safe out there, because your personal information can be leaked at any time if you're not careful.