Samsung Poised to Present New Galaxy and ATIV Devices Samsung, the biggest smartphone manufacturer in the world, has recently sent out invites for its upcoming event in London where it is poised to announce new additions to its Galaxy and ATIV lines.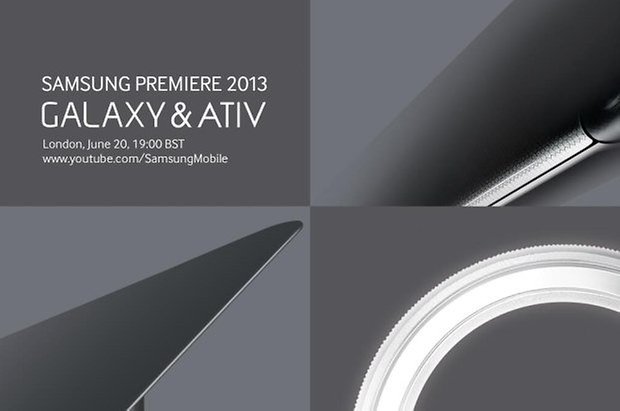 As mentioned before, the event is supposed to showcase the latest device offerings from the Galaxy and ATIV ranges from Samsung. The invite doesn't exactly specify alot about the actual event and what is really going to be unvelied except for the Galaxy and ATIV brands being mentioned and also what seems to be an image of a tablet or laptop computer.
As far as the Galaxy range of devices is concerned, it seems quite possible that Samsung will unveil some variants of its latest Samsung GS4 device at the event. Perhaps a GS4-mini or and mega-sized version could be in the pipeline? Another possible device that may be unveiled at the event is a new version of the Galaxy Tab. A 10 inch version should be in the pipeline.
The ATIV range of devices hasn't seen as much success as the Galaxy range of devices that are running Google's Android operating system. It is possible though that Samsung may try to port over the strategy that made the Galaxy S4 the world's best selling Android device and create a similar phone but this one running Windows 8. Samsung is also creating All-in-one PC's which have the ability to transform from tablets devices to desktops as well as laptops so we may being seeing some new developments in these categories as well.
The event itself will be showcased live from the Samsung Youtube channel on June 20th 2013. The event will begin streaming from 1pm Eastern Time.
What do you think Samsung will unveil at the event and what types of devices would you like to see?