Samsung Premiere 2013: Galaxy galore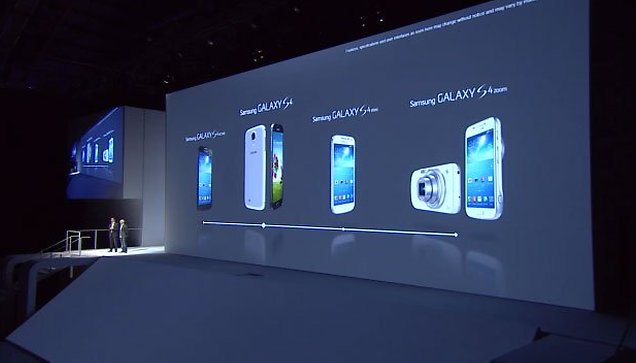 While there wasn't really much that came out of the Samsung Premiere event at London that was a huge surprise, there was a nice feel to have a polished presentation to the Samsung devices that we've been keeping tabs on over the past few weeks. On the Galaxy side of things, we got a hands-on demo of the Galaxy S4 Mini, S4 Active, and S4 Zoom as well as confirmation of the anticipated Galaxy NX Camera.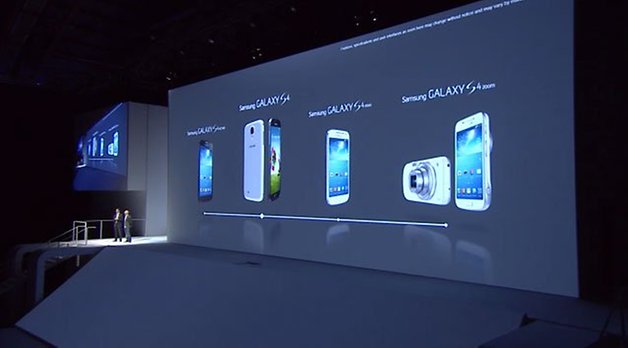 Glossing over on the already announced Galaxy S4 Mini, Samsung spent a little time acknowledging its existence and moved on to a little bit more hands-on time with the other Galaxy S4 devices.
S4 Active
Asides from already knowing the basics behind the technical specs of the device, Samsung concentrated on showing us exactly what the rugged Galaxy S4 Active could do. Claiming an IP67 protection against dust and water (check out what the different IP ratings stand for over here), it means that the Active not only is completely protected against dust, but it is also water resistant to a depth of 1 meter.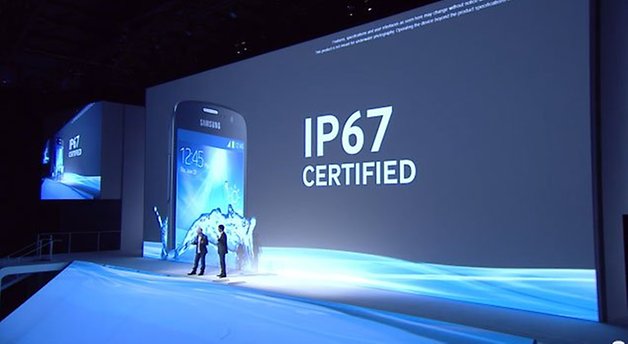 In fact, that Active can spend up to 30 minutes submerged at a maximum depth of 1 meter. That's a long time for a smartphone just out of the box, without a protective case. As well, while the touch screen will not work underwater, you do have access to an Aqua Mode to take pictures by using the physical volume buttons. And one of my favorite reveals? The fact that you can use the touch display with gloves on! No more braving the cold while skiing around just to be able to respond to a text or take a quick snapshot of the mountains around me!
S4 Zoom
The news about the S4 Zoom was much like what was already presented in the Press Release one week ago. A portable camera and phone all rolled into one, it also boasts a 10x optical zoom.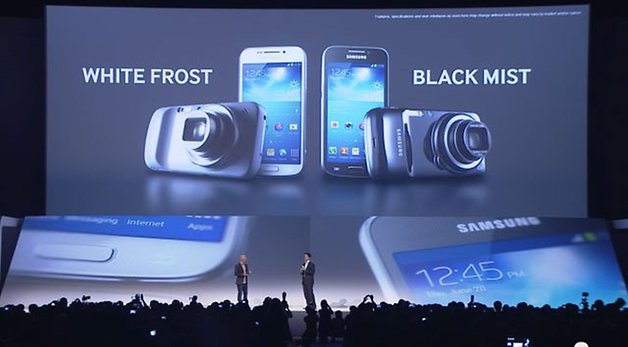 We got an on-hands demo of how In-Call Photo Sharing works: simply rotate the lens ring while in a call, snap a photo, and share it with whoever you're chatting with. A simple three steps! As well, Samsung revealed a little bit more about their smart-modes, allowing users to concentrate more on taking a photo and less about tweaking around with settings in order to get the best picture. Professional level results from an easy to use interface.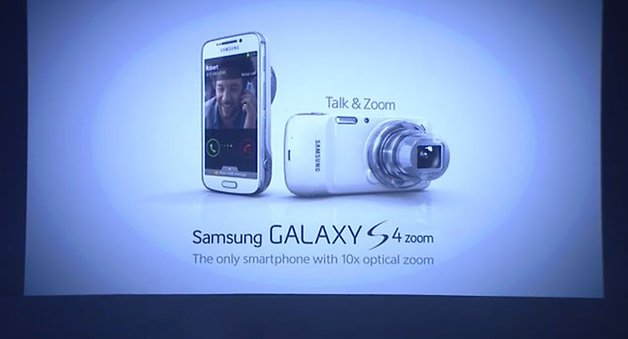 Galaxy NX
One of the only devices that was a little bit of a surprise during the London Premiere (…and even then, we had reports of it last week) was the Galaxy NX Camera. Having heard rumblings of this device last week, we didn't have an official confirmation of its existence until today.
Running Android 4.2.2 and boasting a 4G LTE Connection, this high-end camera hopes to revolutionize the higher end camera market. As with the S4 Zoom, the Galaxy NX has access to a bunch of smart modes when capturing photos, allowing users to simple let the system choose the best setting for them given a certain scenario.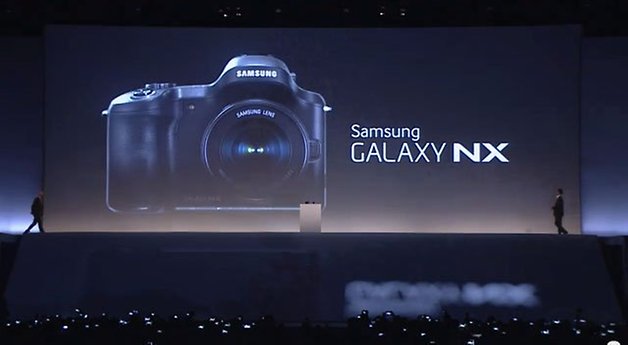 As with information that we knew before: the Galaxy NX will be compatible with current Samsung NX interchangeable lenses and will boast a 20.3-megapixel sensor inside of it. Otherwise, it'll have a 4.8" LCD touch screen on that back and will boast a 1.6 GHz quad-core processor inside.
And while there weren't any surprises or anything that really blew us away during the presentation of the Galaxy devices, it was definitely a nice touch to get a hands-on approach behind the devices. I particularily liked the water demonstration of the S4 Active and especielly the over-view of the smart modes on the S4 Zoom and Galaxy NX.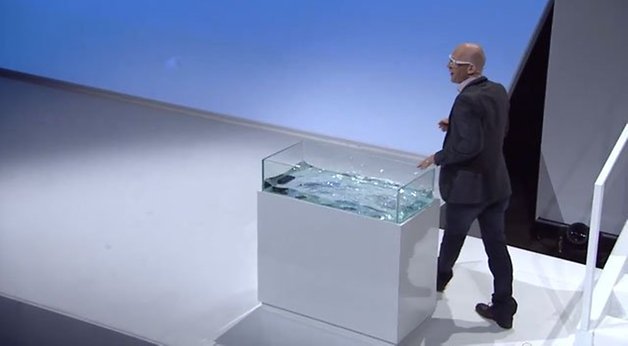 What did you think about the Galaxy reveal during the Samsung Premiere? Did you have some other expectations of what was going to go down?