Samsung presents the new Galaxy Tab4 series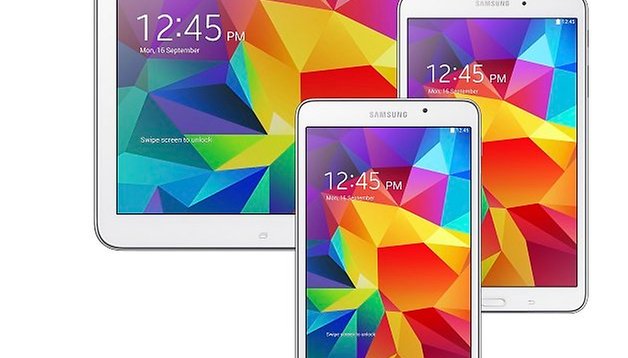 Today Samsung unveiled their new mid-range tablets, the Galaxy Tab4 series. The new Android devices that come in the usual 7, 8 and 10.1 inch sizes have been in the rumor mill since Mobile World Congress and we pretty much knew all the details thanks to numerous leaks. The successors to the Tab 3 series come with WXGA displays, great for all your multimedia purposes.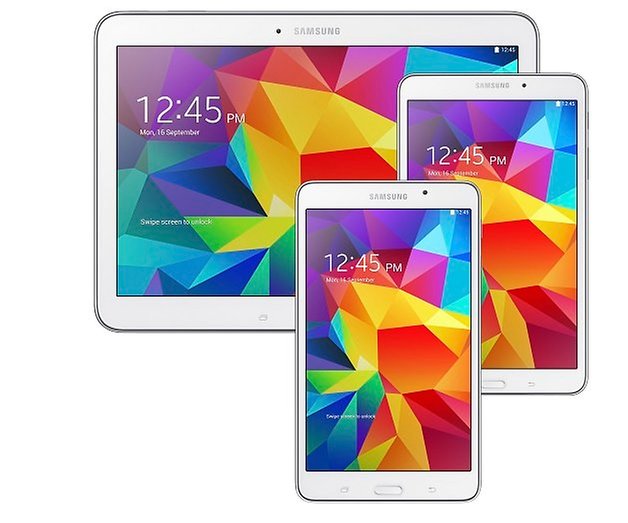 The 10.1-inch and 7-inch versions have either the Wi-Fi/3G or Wi-Fi/3G/LTE combinations while the 8.0-inch tablet supports all networks (Wi-Fi/3G/LTE). All three will come with the usual Group Play, Samsung Link and WatchOn, to name but a few of the built-in Samsung apps. In terms of how these have improved in comparison to the Tab 3 line, they now have the latest version of Android right out of the box, Android 4.4 KitKat, complemented by a more powerful quad-core processor, as opposed to dual-core. This time there isn't just a standalone Wi-Fi version either, as all three have 3G or LTE network support as well. Most of the other technical specifications however remain the same.
Galaxy Tab4 7.0
Galaxy Tab4 8.0
Galaxy Tab4 10.1
Display
7-inch, WXGA (1,280 x 800)
8.0-inch, WXGA (1,280 x 800)
10.1-inch, WXGA (1,280 x 800)
Processor
1.2 GHz Quad-Core
1.2 GHz Quad-Core
1.2 GHz Quad-Core
RAM
1.5 GB
1.5 GB
1.5 GB
Internal storage
8/16 GB + microSD up to 32 GB (3G/WiF) or 64 GB (LTE)
16 GB (WiFi/3G/LTE) +
microSD (up to 64 GB)
16 GB + microSD (up to 64 GB)
OS
Android 4.4 KitKat
Android 4.4 KitKat
Android 4.4 KitKat
Camera
3 MP (back) / 1.3 MP (front)
3 MP (back) / 1.3 MP (front)
3 MP (back) / 2 MP (front)
Battery
N/A
4,450 mAh
6,800 mAh
Dimensions
107.9 x 186.9 x 9 mm
124.0 x 210.0 x 7.95 mm
243.4 x 176.4 x 7.95mm
Weight
276 g
320 g
487 g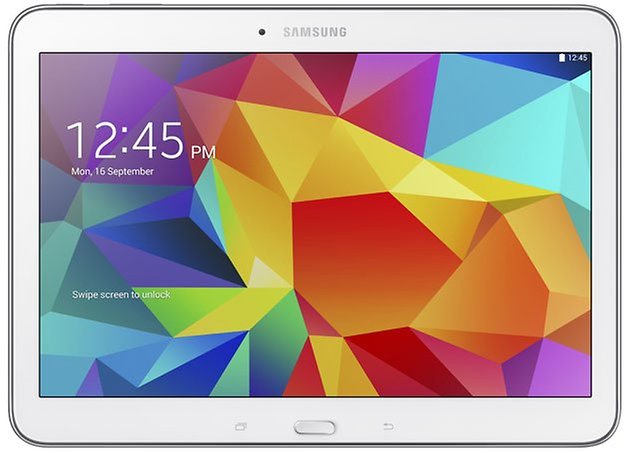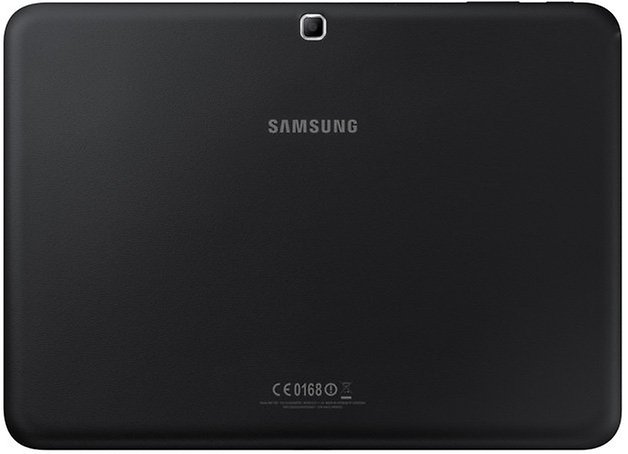 Though the availability for the new Tab4 series will vary per country, you can expect the new Samsung tablets to hit the global mobility market as of the second quarter of 2014, so sometime between May and the end of July. The Tabs haven't parted from the usual choice of 'colors' either, coming in either black or white. They'll also have a textured back cover, but it is yet another choice of material and at least doesn't have the band-aid look of the Galaxy S5.
What do you think of the new Tab4 series?