Samsung's Galaxy Camera: 16MP Sensor, Exynos Chip + Android Jelly Bean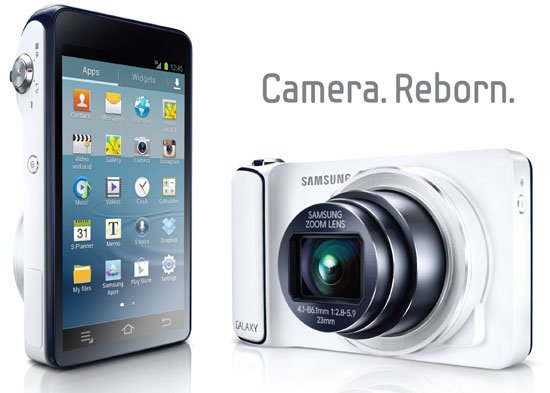 Everyone should protect themselves from ransomware.
Do you agree?
Well, I wasn't expecting this. Samsung just released a Galaxy Camera, whose specs are truly outstanding. We're talking a 16MP sensor, a 1.4GHz Exynos processor, 21x zoom lens and 4.8" HD SLCD display 'round back. I am shocked. Not only is this thing able to zoom incredibly close, but it's also got all the functionality of an Android phone (minus the calling part), and comes with Android 4.1/ Jelly Bean baked in. Photos can easily be shared over WiFi, 3G or 4G.
Full specs:
1.4 GHz processor
1,650 mAh battery
8GB memory
microSDSC, microSDHC and microSDXC.
Android 4.1 / Jelly Bean
Google Play
21x optical zoom lens
1080p video recording
3G/ WiFi and 4G/WiFi models available