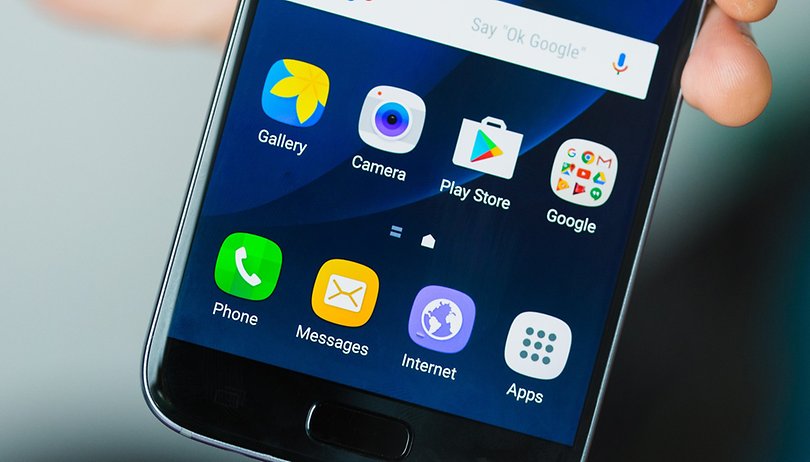 Samsung's reportedly renaming its TouchWiz UI to 'Samsung Experience'
Samsung has been using its TouchWiz UI atop of Android since 2010, but the software layer is getting a new name for upcoming versions. This process appears to be starting with the most recent Android Nougat update for the S7 and S7 Edge, which renames TouchWiz to 'Samsung Experience'.
The change was reported by AndroidCentral, and while minor makes some sense in terms of relating the software to the company - TouchWiz doesn't mean anything to people that haven't owned Samsung phones. On the other hand, however, Samsung also has a number of 'Samsung Experience Stores' around the world. These are not places you go to buy a new UI for your phone.
Bad jokes aside, there's no confirmation that Samsung will rename TouchWiz around the world, but some Samsung Beta Program users testing the newest version of Android Nougat for the S7 and S7 Edge are seeing the software renamed Samsung Experience Version 8 in the settings screen.
With Samsung's end of year missteps, it's not unreasonable to think that the company will be going all-out to make the S8 and S8 Edge a success next year. Doubling down on its own custom software features seems a good way to do that, but we'll have to wait and see what it has in store for its upcoming flagships. For now, all you get is a name change and a few minor tweaks to color schemes.
We've asked Samsung if the name change will be rolling out to all devices in all regions through future software updates and will let you know if we get an answer.
Do you think renaming TouchWiz is smart or stupid? Let us know in the comments below!