Hands-On Video: Samsung's S-Voice is Not a Chatty Cathy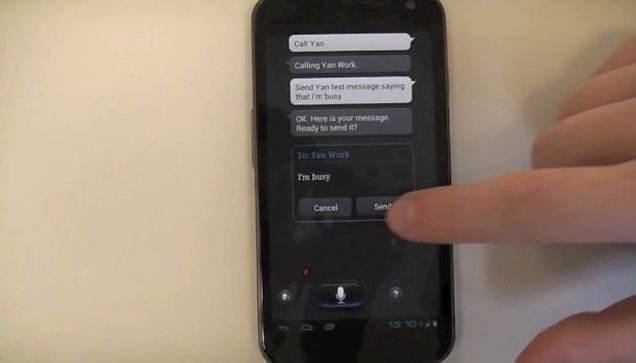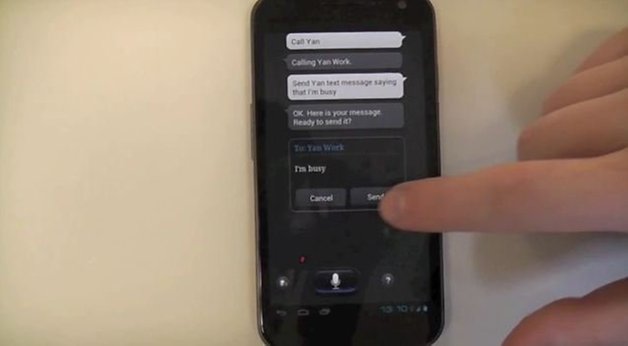 Tight lipped is one way to describe Samsung's newest personal assistant, S-Voice, which debuted on the Galaxy S3 a few weeks ago. While Siri can talk up a storm, given the right prompt, our test revealed S-Voice to be more often than not confused and bewildered by our questions. It must be said that we were running a modded version of the S-Voice app on a Galaxy Nexus and it could have had limited functionality compared to the version installed on the Galaxy S3. That said, the app was communicating with the same Samsung servers as the one that will be coming out on the Galaxy S3. Here are a few of our complaints about S-Voice, as well as a video of the app in action.
S-Voice = Your Christian Aunt?
I'm not sure why this is the case, but the S-Voice won't even use the word "Hell," preferring to use "the H word," instead. If you say the word "ass," S-Voice will display it on screen as "a**." While it can be assumed that Samsung's trying to keep folks from using the app inappropriately, we prefer Siri's way of handling the matter: allowing you to swear at her, then saying "I'll pretend I didn't hear that."
Where's the Playfulness?
We asked S-Voice a number of leading questions, such as "Who would win in a fight –Samsung or Apple?" (sadly that question got cut from the video below) and S-Voice repeatedly directed us to the Internet instead of playfully bantering with us. Clearly, Samsung, or Vlingo, could have done more to give their personal assistant app a bit more personality. It seems as if she's simply reading from a script.
Occasionally Distracted
Sometimes S-voice got our questions wrong, or didn't seem to hear what we had just said. Other times, she pulled up the wrong information. Sir does this as well, in my experience, so I assume Samsung will be working to increase the effectiveness in the coming future, and I bet that this particular aspect of the app will improve with time.
We've tried to capture a few of S-Voice's capabilities and limitations in the video below:
Overall, we liked S-Voice. The app does a very good job with certain tasks, like setting reminders, calling and texting people, even translating words. Finding out the weather is a breeze. The app also works pretty quickly (although not as fast as Siri, according to the Verge) and we like that lots of elements – including text messages and song titles – are brought into the interface rather than launched in an exterior window. That said, we still feel S-Voice is lacking in the "X-factor" that made Siri so popular; she just doesn't have much of an identity. It seems like Samsung was trying too hard to play it safe and ended up with something lacking in any personality whatsoever.
(Thanks to Yan Matusevich for testing the app!)