Samsung's the king of revenue but Apple retains profit crown. Samsung can now claim a global victory when it comes to worldwide revenue. Strategy Analytics has released data indicating that the South Korean company boasted over $23.5 billion US dollars in operating revenue in the first quarter of 2013 worldwide. This places them ahead of rival Apple, which clocked in around $22.95 billion.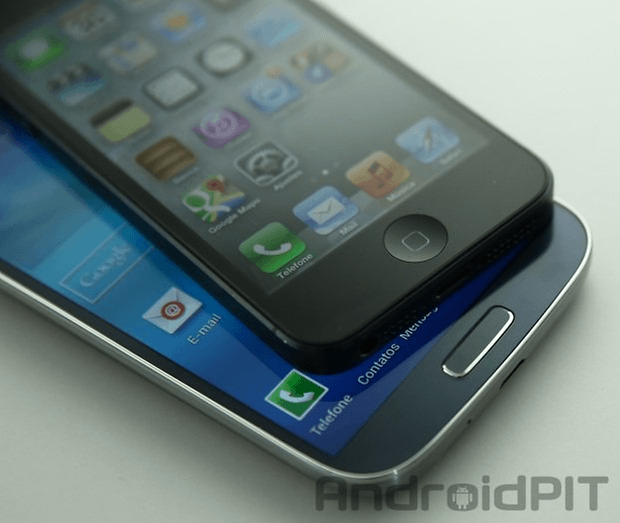 Over the past little while, Samsung and Apple have been trading places over the king of revenue dog pile. Mainly due to the staggered releases of new products, both companies have been trading tit-for-tat as they release new products on the market. At the end of the third quarter in 2012 with the release of the iPhone 5, Apple was reigning supreme for the latter part of 2012.
However, with the release of the Galaxy S4 and with over 10 million units in sales over the last month of the new device, Samsung has taken the crown away from Apple yet again. Comparatively, Samsung has sold over 63 million smartphones in the first three months of 2013 and this is attributed to a high demand for Samsung's higher end smartphones with the ability to run on LTE networks. However, despite being at the top in terms of revenue, as the chart below shows, Apple still is holding it's own when it comes to operating profit.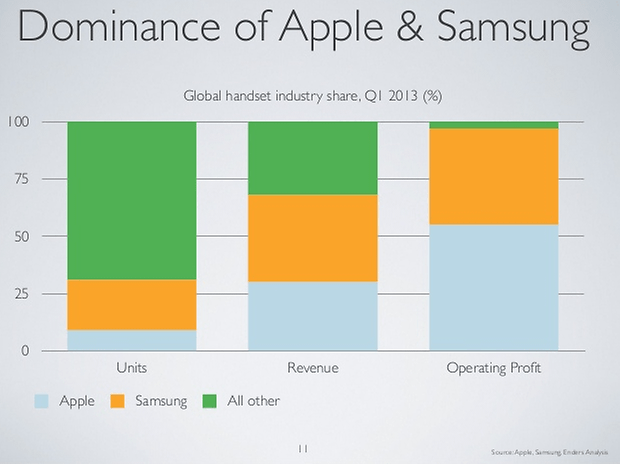 However, interestingly enough, both Apple and Samsung, when combined, account for almost 95% of the entire profit in the smartphone industry. That's big news for the two heavy hitters.
Coming in a distant third place is Finnish company Nokia with $3.64 billion dollars in sales and followed closely by LG with $2.95 billion in sales.