Samsung SideSync: seamless integration between smartphone and PC With more and more devices popping up that are allowing seamless integration between a PC and your smartphone, it's no surprise that Samsung has jumped on the bandwagon.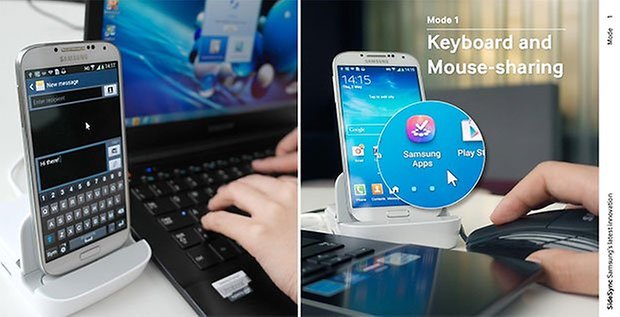 Integration between PC and smartphone
Samsung recently revealed its SideSync service, but remained pretty tight lipped over how it would work and what it would allow users to do. However, in their latest update about their product, they've released a video showcasing what SideSync is all about.
Boasting the capability to use your own PC's keyboard and mouse with your smartphone, as well as the ability to copy and paste text and data seamlessly from either, it's a nice step forward in PC/smartphone integration. As shown in the video, a Samsung Galaxy device can communicate with the PC after download the SideSync app from the Google Play store, using either a wired connection or by using a screen-sharing mode that displays a virtual mirror of your device.
As someone who uses his PC and smartphone at the same time while working, this feature would be extremely beneficial. If the video is any indication to how easy it is to use and transfer between PC and smartphone, I think it's safe to say the Samsung definitely has a winner with SideSync.
Would something like this sway you over to a Samsung Galaxy device?