 Samsung Sold Twice As Many Smartphones as Apple Last Quarter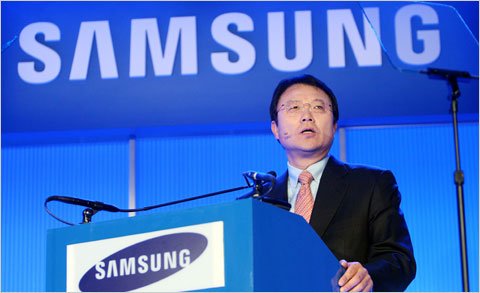 Samsung may be involved in a high-stakes legal battle with Apple but that doesn't mean the Korean tech giant is going to need to worry about paying all those fancy lawyers. Samsung is doing just fine. Better than fine, actually. In the second quarter of 2012, Samsung sold a whopping 50.5 million smartphones – twice as many as Apple.
As Reuters is reporting, Samsung has seen a record quarterly profit of $5.9 billion, helped along in no small part by the sale of smartphones. Globally, Samsung dominates Apple, with 34.6 percent of the smartphone market, compared to Apple's 17.8 percent. That's a pretty big lead.
Sammy remains the world's top tech firm by revenue, although their semiconductor business has seen a six-percent decline in profit, because of weak demand for PC DRAM chips and the fact that flash cards are getting cheaper.
Shares have also climbed 9 percent this year, compared to a 3 percent drop in stock prices in the wider market. Those are some amazing stats, huh? I feel like calling up an investment broker and telling him to put all my money in Sammy's stocks.
(Top photo: Samsung President Jong Woo Park, New York Times).