Samsung At SXSW: "Exciting Special Announcement" Planned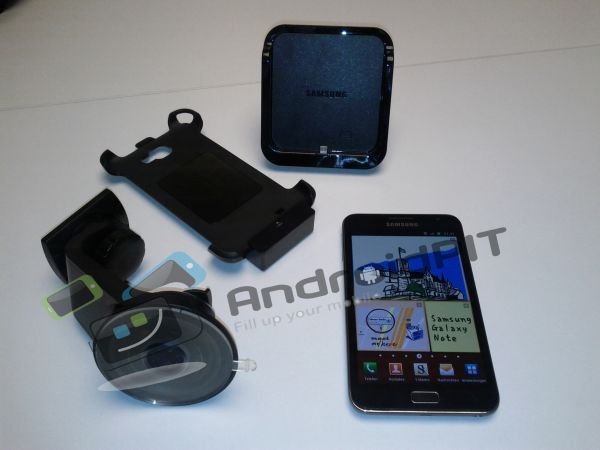 Samsung Mobile just sent out a missive that got a lot of people here at the AndroidPIT offices worked up into a frenzy. The press release hinted at an "exciting special announcement" scheduled for March 9th; a few short days after Apple is set to announce a new iPad generation. But Samsung's 2012 line-up has been coursing through the media for weeks now, so what could the Korean smartphone giant have in store? Could Samsung be planing to take the wind out Apple's iPad driven sails with the announcement of the Galaxy S3? It would be a gutsy move and more then a couple of our editors were hoping that Android's main champion would have the hutzpa to really stick it to the competition. So what does Samsung have in store for March 9th?
Will We See The S3?
I hate to brake it to you, but probably not. The timing isn't right and Austin's SXSW– a music, film and interactive media convention– just doesn't seem to be the right sport for the Galaxy S3. While the S3 will most likely appeal to just about any audience, SXSW's crowd tends to be the movers and shakers of indy media meaning will probably see an announcement gear toward a creative audience. Personally, I'd expect the Samsung Galaxy Note 10.1 to be the guest of honor at Samsung's SXSW event. The original Note impressed with its on-board video and graphic editing abilities so launching the Note's bigger brother at the SXSW just makes sense.
For those of you disappointed that the Samsung still wont tip its hand and leak anything about the Galaxy S3, remember, the Galaxy Note 10.1 isn't exactly a shabby device. I mean check out these specs:
1.4ghz dual core processor
3MP back camera and a 2MP front facing cam
Android Ice Cream Sandwich
16, 32, and 64 gigabyte models
1280 x 800 screen resolution (same as the original Note)
7000 mah battery
S pen stylus
Expandable memory slot
8.9 mm thin
Comes pre loaded with Zen Brush and Omni Sketch for adults, and Hello Crayon for kids.
Not exactly anything to sneeze and an easy sell at SXSW.
Of course, it would be great to FINALLY get a look at the Galaxy S3 but we'll probably have to wait for the announcement of the iPhone 5 to finally get a peek at what Samsung is cooking up, but isn't waiting the sweetest part?