Samsung Preparing A New 11.8 Inch Tablet With "Retina-like" Display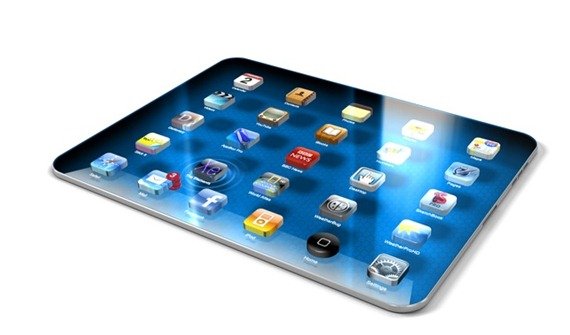 Love em or hate em, the fact remains: Samsung is on a roll. The Galaxy S3 has sold over 10 million units since its release in late May (and is already being prepped for a Jelly Bean update), the Galaxy Nexus remains one of the best mobile phones in the business, the Note was a surprise hit (with rumors of a Note 2 on the way), and they just released a sexy new line of audio docks for Android and IOS devices. With so many successful phones, it now appears that Samsung is turning its eye (again) towards the iPad, as court documents show a new tablet in the works (I WISH the concept photo above was the actual tablet, minus the IOS icons) with some very impressive specs.
The document was made public in the latest Apple Vs Samsung trial that started yesterday in California, and revealed a tablet labeled "P10", which includes an 11.8 inch display with 2560x1600 resolution (WQXGA) and LTE connectivity. Here are some screenshots of the document, courtesy of The Verge: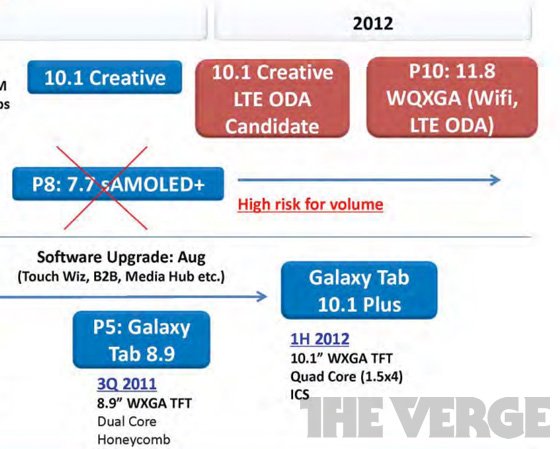 As Samsung is one of the biggest global suppliers of LCD and AMOLED displays, it certainly makes sense for them to use a tablet display that can compete with the current iPad.
We don't have word on additional specs, but I would assume the tablet would use the same Eynos 4412 quad core chip that powers the Galaxy S3, unless they surprised us by debuting their new Exynos 5250 dual core beast (doubtful..seems too early for that). With this amazing display, a quad core processor, and (guessing) 2 gigs of RAM, the tablet could certainly compete with the iPad IF the pricing was right.
Many speculated that a new high resolution Samsung tablet would make its debut at Mobile World Congress back in February, but as that never happened, the "2012" date on the document is still pointing to a release this year. Samsung does have an event planned for August 15th, which could be an ideal time to unveil a new tablet, or even the Note 2. Or maybe even both?
August 15th is only around 2 weeks away, so we won't have to wait long to find out!
What do you guys think? Is this the "next Galaxy" that Samsung will unveil?
Let us know what you think in the comments below!
Picture credits: software2tech.com and The Verge