 Samsung Confirms Ice Cream Sandwich Update For Multiple Tablets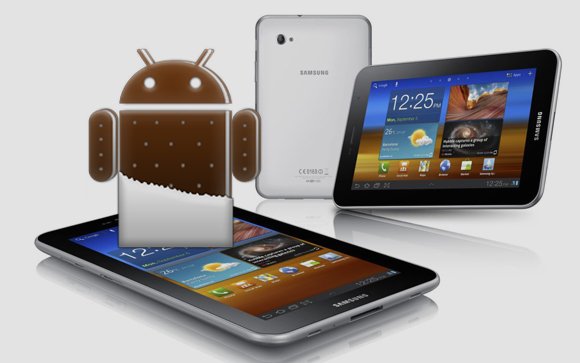 Samsung Galaxy Tab 10.1 devices have begun receiving updates to Android 4.0 over the past week, but Samsung has remained relatively quiet in regards to the updates and which tablets would or would not be receiving them. Until today that is. Samsung has now (finally) officially confirmed that the update is rolling out to several of its tablets, and that owners of tablets of all shapes and sizes would soon get a taste of Android ICS.
Samsung has stated that Honeycomb tablets including the Galaxy Tab 10.1, 8.9, and 7.7 would be receiving the update, and that it can be performed via Samsung Kies or through an over the air update. Sam Mobile apparently hit the hammer on the head, as they had previously reported that those models would receive the update, although no official confirmation from Samsung had been heard. With Samsung's recent official statement, owners of the tablets can relax in knowing that the update will arrive and that it's currently on its way.
Samsung didn't give any update about Jelly Bean updates, but considering that some of these tablets are a year old and just now receiving ICS, we can't expect it to come tomorrow. But that doesn't mean that Samsung tablet owners should give up hope, as Samsung has not ruled out a 4.1 update for tablets.
The ICS update from Honeycomb is really a big one in terms of performance and speed, and owners of the tablets are in a for a real treat when they see that "update available" dialogue box pop up on their screen.
Make sure to let us know when you receive the update, and your first impressions of ICS!
Picture credits: cdn.electricpig.com.s3-external-3.amazonaws.com