Terrain Home is Samsung's launcher with sidebar, gestures and universal search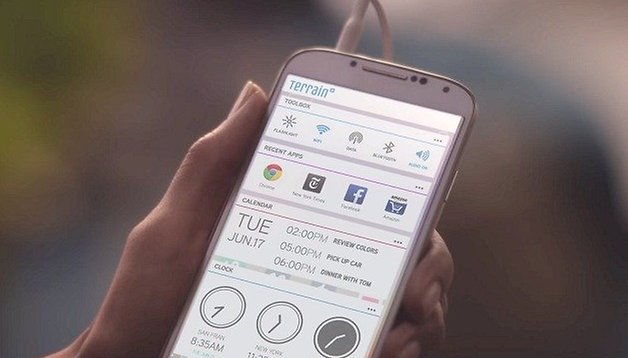 There are a number of great home screens out there, only recently we ran an article showing some of the best launchers currently available for Android, and now we have an entry from Samsung. Terrain Home is a replacement home screen for Android, which streamlines the interface to put everything you care about in one place, as well as includes on-screen gestures and a univeral search function.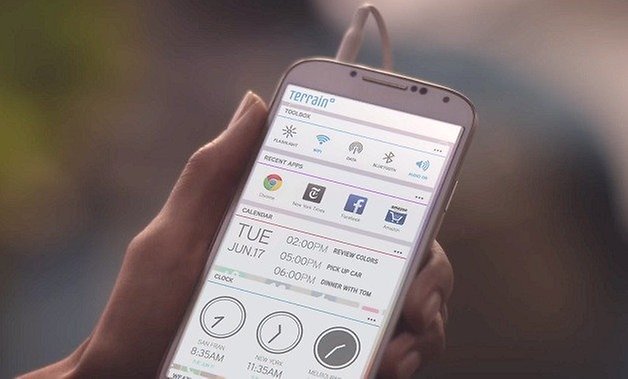 Though the project has been funded by Samsung, it's not resticted to the likes of the Galaxy S4 or Galaxy S5, instead it's available from the Play Store for any device running Android 4.1 or higher. Much like Google Now, Terrain Home employs fully customizable cards, and lets you slide through messages, news and notifications in one beautiful feed.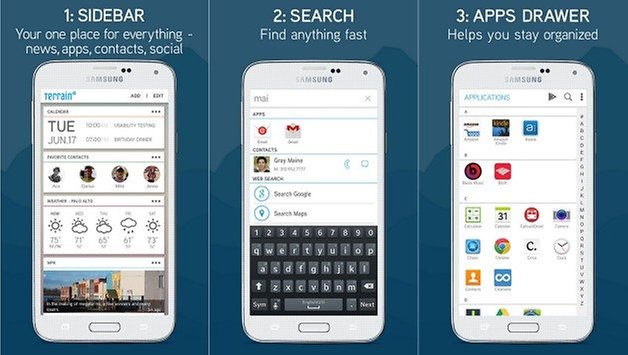 The UI supports all of the regular Android features, it just adds three small buttons to your home screen: Sidebar, Search, and Apps. Thanks to the swipe gestures, navigating through these is a breeze, and the search functionality works wondefully too, just swipe up and begin typing! Terrain Home will search through your phone, or the web, for whatever it is you're looking for, be it contacts, apps, or where to buy garden furniture.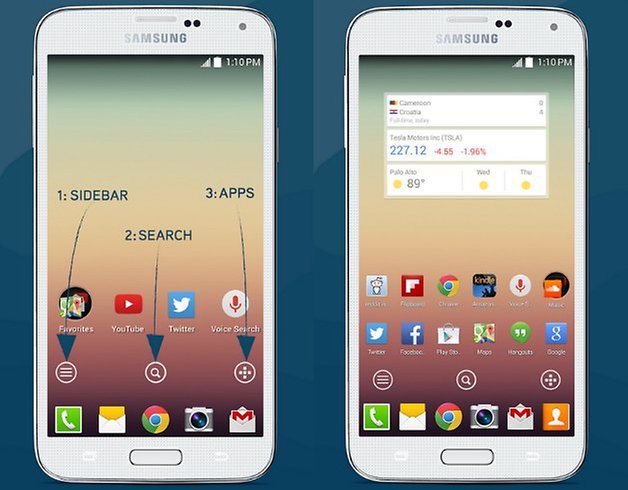 The impact on the battery life and data useage is minimal, as the Terrain Home website FAQ page states that Terrain Home "refreshes the cards only when they are [in] use, saving unnecessary data transfer and also reducing battery usage." For those who've never experimented with other launchers or homescreen, I think this could definitely be the one that makes them get on board. Check out the video below:
​
For the time being, the beta is limited to the US, though there are reports of some regions getting a working version also. For those in North America, here is the Play Store link for Terrain Home. For everybody else, we will keep you updated on availability - it's only a matter of time before it hits other regions.
What did you think of Terrain Home? Is this a launcher that you would consider using?