In Latest Ads, Samsung Uses Sex to Sell the Galaxy S3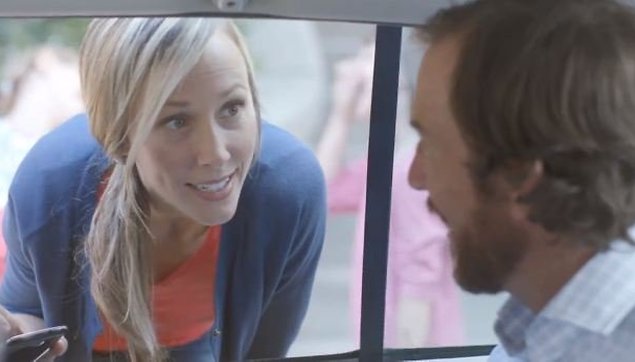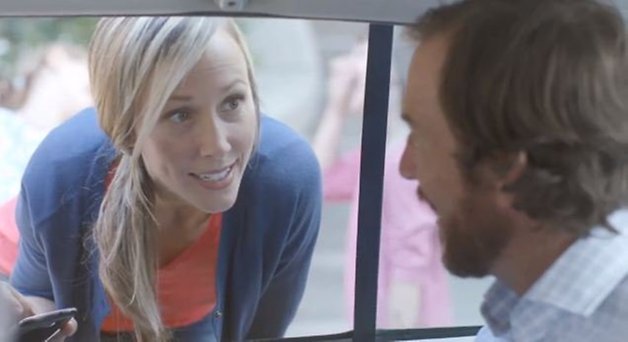 NFC technology is great, especially when you want to share a sex tape. That's the premise of Samsung's latest Galaxy S3 ad, in which a frisky wife sends a sexy video to her husband, descreetly, just by bumping phones with him.
To be fair, Samsung is also advertising NFC as a great way to share family-oriented videos as well. Maybe it's the combination of sharing both a family video and a sexy video in this ad that makes me feel a bit weird. What if this dude opens the wrong file on the airplane? Quelle horror!
Samsung also released another clever, NFC-themed ad. In this one, a date goes awry when a man accidentally plays a Spice Girls song on his stereo via his smartphone. But not to fear, NFC is here! All his date needs to do is bump phones with him to share more appropriate date music (SLOW JAMZZ). Then the two get on to sexytimes.
I'm not gonna psychoanalyze these commercials to death, but it's clear Samsung is trying to trigger our reptilian brain so that we'll associate Android with babymaking. It is working, I must say, since I have a sudden urge to sext everyone I know via NFC.
In any case, it's far more creative marketing (and less objectifying) than just having a bunch of pretty girls hold up your newest model at a trade convention.