Samsung's Fanboy Problem: Why So Many Are Biased Against HTC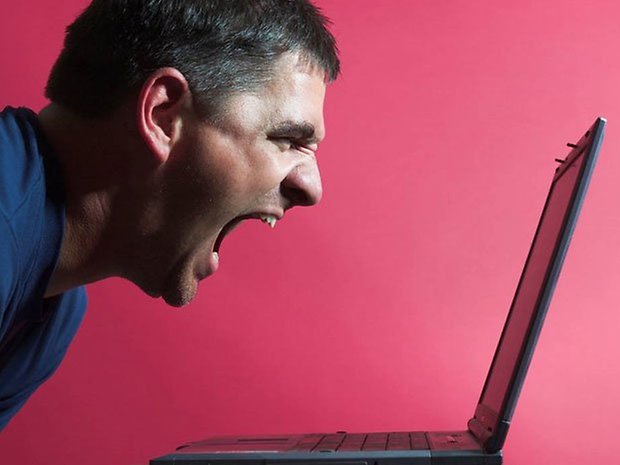 Never have I ever encountered a backlash like the one I received when I suggested to readers of AndroidPIT that there are more than a few reasons why one might prefer the HTC One over the Galaxy S4.
One commenter told me I had my nose so far up HTC's ass that he could see the "skid marks". Another told me that AndroidPIT was biased against Samsung and he would never read the site ever again. Others yelled at me that the HTC One doesn't have a removable battery or expandable SD storage, or that the difference in pixels between both displays were so minuscule that they didn't matter.
When I pointed out that many reviewers have lauded HTC's LCD displays over Samsung's AMOLED, because its capable of more subtle color gradations, the crowd went silent. When I posted images which suggested the HTC One's Ultra Pixel camera might perform better (even in daylight), I could practically hear the crickets. How dare ANYONE say something even SLIGHTLY critical of Samsung?
Are We Just As Blind as the Apple Fanatics?
I've written before about Apple fans and their herd mentality, but I'm beginning to think Android owners are no better. We like to think of ourselves as more objective than our iPhone-owning friends, but when it comes to brand loyalty, we can be just as blind as those we profess don't know how to "think different."
Sure, there are plenty of reasons to not like the HTC One, which lacks a removable battery, expandable storage and a number of innovative features present on the Galaxy S4, including Smart Stay, Sound & Shot and Group Play.
But the outrage over the idea that ANYTHING about the HTC One might be superior to the Galaxy S4 shows that many in the Android world need to reexamine their own ability to make objective decisions when it comes to buying a new smartphone.
Since When Does Samsung Have a Perfect Record?
Let's not forget that Samsung has made a lot of junk in the past, and not just mid or low-range models. There was the Galaxy Note 10.1 disaster, for starters. No company is immune from mistakes, as Apple's Maps fiasco can attest. The smartphone graveyard is littered with entries from former titans, like Blackberry. Manufacturers are only as good as their latest model.
But apparently the Galaxy brand has become so entrenched in the minds of consumers as a "solid" model, fans are loathe to admit its shortcomings.
Competition is Good
The HTC One is a great phone, I think we can all agree. And for a company that's barely posting a profit, which might not be able to survive unless the HTC One thrives, it's strange to feel as if some are actually rooting for HTC to fail. Don't people realize that if HTC dies, Samsung will face almost no competition? Not only could Samsung get lazy when it comes to design, they could also start to cut corners in other areas as well.
Competition is good. If HTC lights a fire below Samsung's butt, that's good for everyone.
I know that some people are now going to accuse me of being biased towards HTC, but I'm really not. I love my Samsung phone. I've also loved HTC models I've owned
But just because the Galaxy S4 is looking like it might be the best model out there, doesn't mean it's going to be the best model for everyone and doesn't mean it's going to be the best in every single category. For those who complain about the HTC One's memory, for example, it's worth remembering that the phone will cost $50 less for double the memory of the Galaxy S4.
Let's crown the next winner objectively, and not because we think Samsung is inherently "better."