SanDisk launches first 128 GB microSD card One of the biggest names in memory card manufacturing, SanDisk, has just announced the release of the largest microSD card on the market: 128 GB. That's right, you read that right. You will now be able to carry around 128 GB worth of data on something that is the size of an average persons fingernail.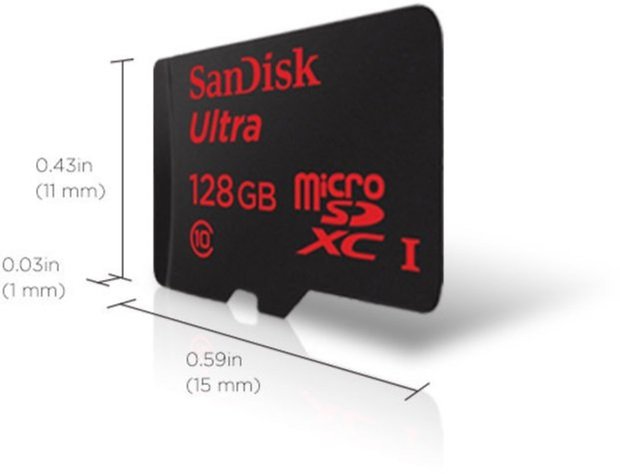 This latest microSD will be compatible with all devise that have support for SDXC, which just so happens, is the majority of Android devices with expandable memory. In addition, the microSD will have a read speed of 30 MB / s and class 10 UHS-I.
With the advent of smartphones being able to capture video in 4k, it is a timely release. Whether you're looking at expanding your newest Xperia Z2 with a HUGE boost to its storage, or looking to offset some of the burden revealed by the latest hogging of memory by system files on the Samsung Galaxy S5, this might be the answer to your problems.
Amazon and Best Buy will be the exclusive outlets for the new microSD cards which are available for $119.99 as of today.
Will you be picking up one of these bad boys? I know that I will!