Scalado Album Offers Picture Perfect Features You Can't Find Elsewhere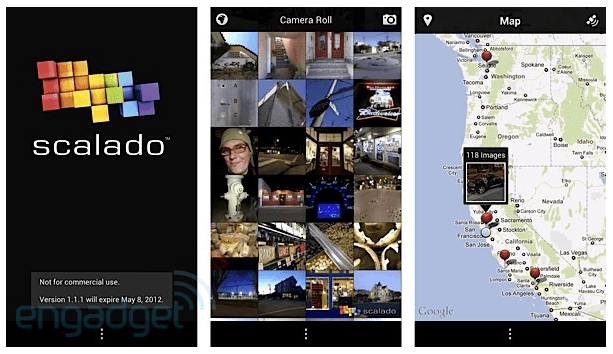 Scalado – widely-known for their Remove app innovation– has released a new album app that offers a bevy of unique features you can't find anywhere else. The app is capable of handling photos up to 200 megapixels in size and also offers a range of other cool features.
There are lots of album apps out there, but Scalado's new take offers a bevy of unique features, including:
A geo-tagging option, allowing you to view photos by location or on a map.
Animated video thumbnails.
The ability to handle pictures up to 200 megapixels in size.
A grid-view, allowing you to see a mosaic of all the pictures you've taken.
I just downloaded the app and found it aesthetically-pleasing but wasn't able to zoom in on some of my pictures, which is worrisome. Still, it's fun to see videos animated before you click on them, and the geo-tagging is a neat trick. Still, whether or not it's worth a buck is up for debate.
If you're interested in downloading, click here.