What do you do when you want to get online with your laptop but there's no Wi-Fi available? The chances are that you have your Android phone with you, and you can easily use this to get online. We don't mean that you should conduct all of your online work via your Moto X or Sony Xperia Z3 Compact – it's very simple to share your phone's data connection so you can connect your laptop or tablet to the internet.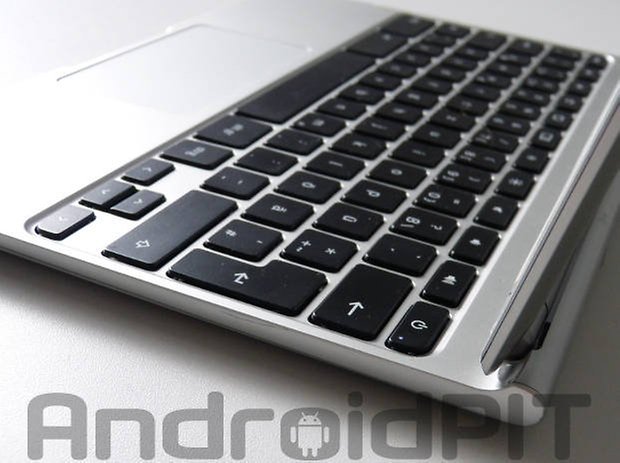 If you find yourself sitting in a café without a reliable Wi-Fi connection, sharing your data connection is a great option. This essentially transforms your phone into a wireless hotspot to which you can connect your laptop and other devices.
Share data over Wi-Fi
Assuming you have a data connection you can use to get online, you can use it on multiple devices. It's a great way to use the internet on whatever device you want, but you will have to keep an eye on how much you download if you are on a capped tariff or if you pay per megabyte.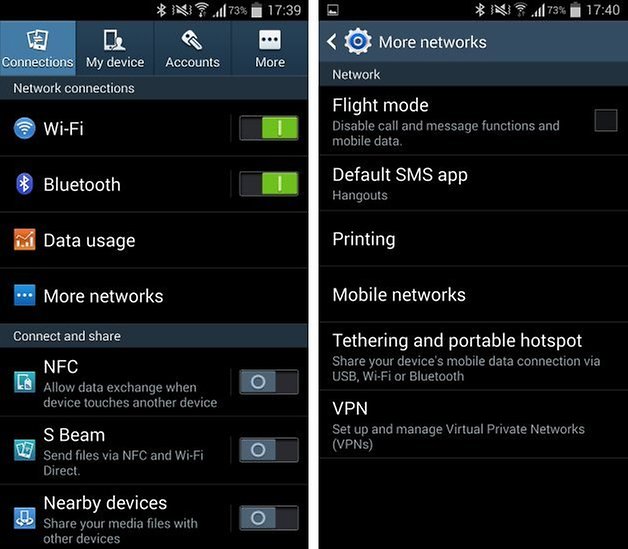 Make sure that you are in an area with a good data signal and then head to Settings. In the Connections section tap More networks. Now tap the Tethering and portable hotspot link.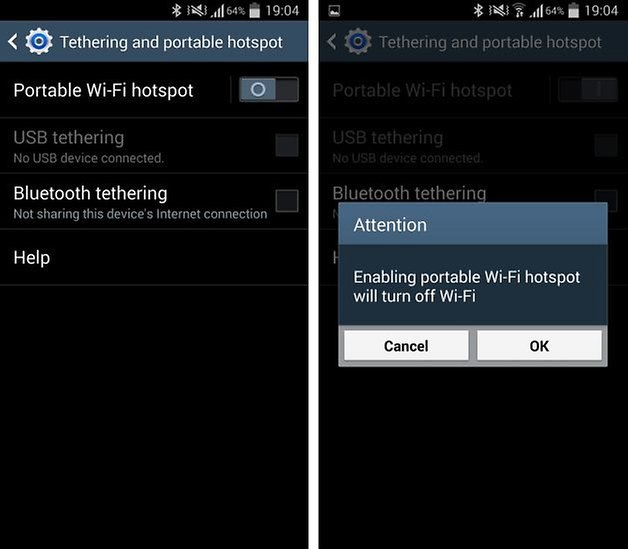 Flip the Portable Wi-Fi hotspot switch to the On position and tap OK to confirm. If you have Wi-Fi enabled, it will be disabled when you are in hotspot mode, and you need to confirm that this is OK. You can then configure hotspot options.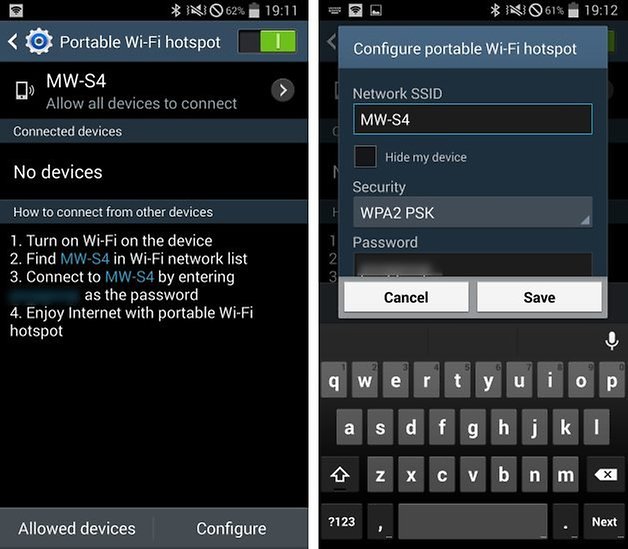 Tap the Portable Wi-Fi hotspot heading and then tap the Configure button at the bottom of the screen. In the first text box you can choose name for your hotspot, and beneath this you can specify the type of security you'd like to use and set a password. With your settings configured, click Save.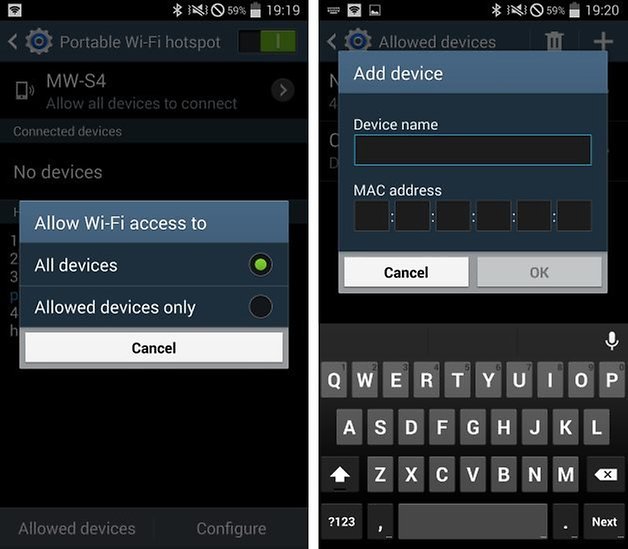 You can then choose whether any device should be able to connect to the hotspot, or limit it to a list of known devices. Tap the name of your hotspot at the top of the screen and choose from the two options – All devices, and Allowed devices only. If you have opted to limit the devices that can connect, tap the Allowed devices button at the bottom of the screen, hit the + button and then enter the name and MAC address of a device you would like to permit to connect. Repeat the process for as many devices as necessary.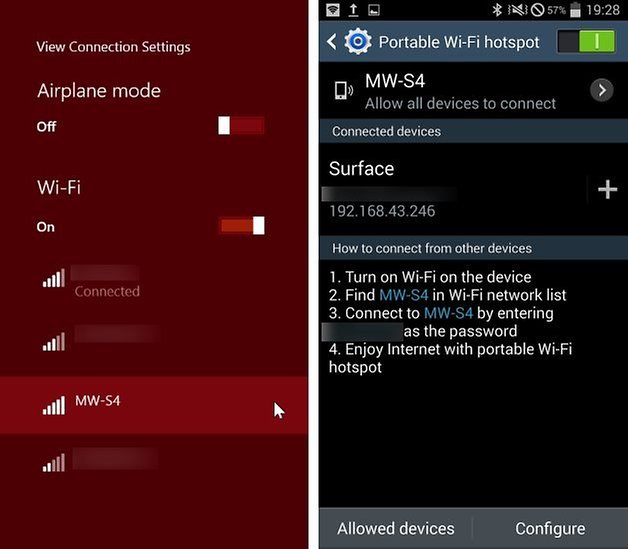 You can then search for available networks on your laptop, tablet or other phones and connect to your hotspot just as you would any other network. Any device that is connected will appear in a list on your phone so you can keep track of rogue connections.
Have you tried sharing your data connection in this way? How many devices have you managed to connect to your phone at once?