Simply News: can it really be this simple?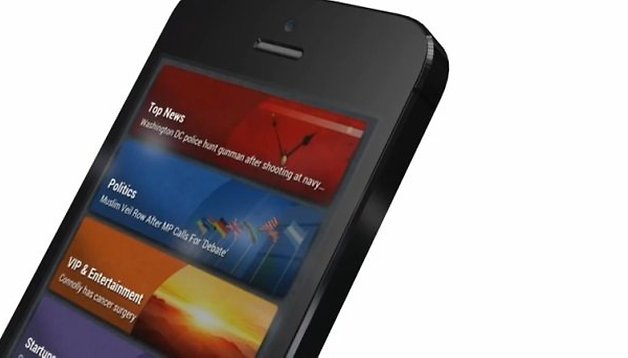 Newspapers stacking up in your living room, no idea when you read the news last, think you've been missing out on what's going on in the world? Simply News is an app that is supposed to help you, despite the lack of time, keep up with news that interests you. In our review we will see if it really does the trick.
Good
✓

Dynamic and clear design

✓

setting up your own personal categories

✓

offline functions

✓

easy controls
Bad
✕

News sources cannot be selected

✕

Filters don't always work

✕

crashes
| | | | | | |
| --- | --- | --- | --- | --- | --- |
| Reviewed on | Android version | Root | Modifications | Reviewed version | Latest version |
| Samsung Galaxy Ace 2 | 4.1.2 | No | N/A | 1.113 | 1.96 |
Features & Use
Simply News prepares news from various newspaper sources into short and concise texts and provides the most important information on one page, summarizing what readers are wanting to know, quickly and easily. The articles are divided into various topics like politics, panorama, economy & finances. In the new version, topics are separated with colors and have preview images. With a tap on the desired topic, you first reach the news intro picture and by swiping, are able to browse through the pages like a magazine.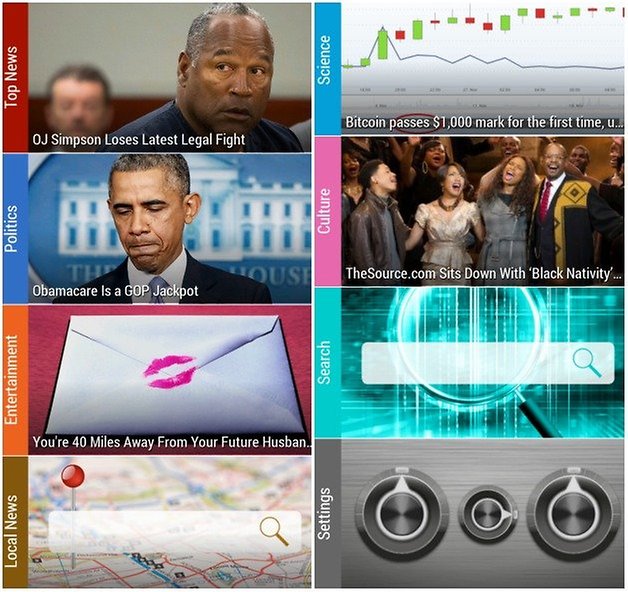 On each page you will find a new headline with the most important information as well as details on the source and publication date. Conveniently, these items are available offline too. If you want to learn more, you can push the message window down and read on or tap on the small media icons causing a list of thematically linked online articles to appear. For this, you need an internet connection. Article links can be sent via the messenger feature to a friend.
Those who are interested in news from a particular region may filter location-based messages in the 'Local News' field. The search box produces topics according to your personal interests. If you feel that the list of subject categories is too long, you can delete tiles from the list either by long-pressing on them or by going through the settings to manage the topics. Using this pre-sorting method, messages are sorted before the reader lands on the first page. Among the settings you can choose either USA, Ireland or the UK if you are English-speaking. They also have the app for Germany and Austria.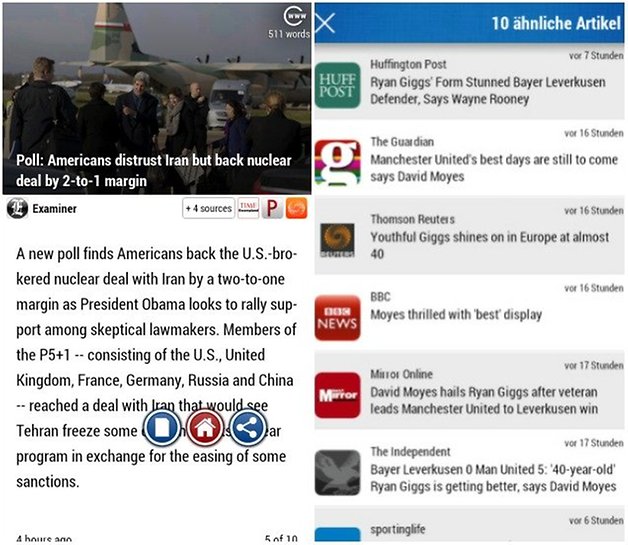 In the settings, you can set up default alerts for breaking news and voting. After configuring the sound and the vibration, you are also able to receive important news via email, which needs additional set up.
There's a countdown at the top left which indicates the time left for a survey. You can take the survey and also recommend it to friends. The survey results will be graphically displayed in the category 'Voter Results'. It was strange though that in this survey you can apparently participate several times since it could be opened and answered again.
Screen & Controls
The app's structure is very clear and its design makes using it enjoyable. In version 1.120 you will now find a picture preview in the category selection. In addition, the font size is optimal for prolonged reading which is very much appreciated. The controls are intuitive, but for anyone who still has questions, there is a help section in the settings at your disposal.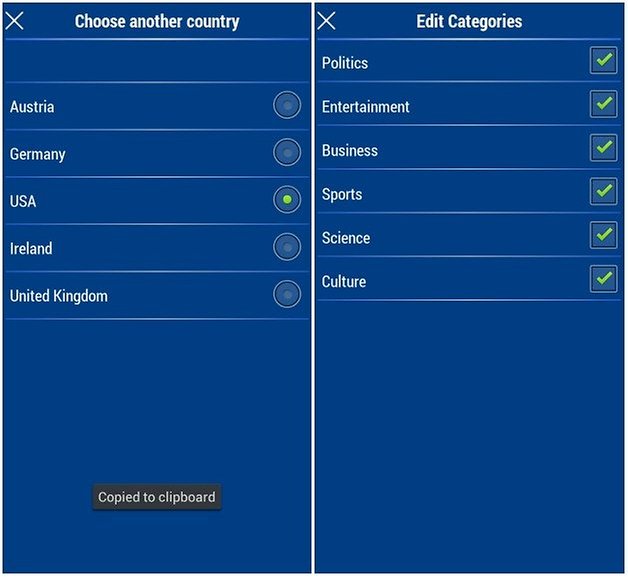 Speed & Stability
The initial installation of Simply News worked without problems and was super fast. Version 1.120 was slimmed down again by 40%. Fans of fast responses, endless downloads and fast typing have nothing to fear, because the app will hold on through, without losing any graphics along the way.
Price/Performance Ratio
The basic version of Simply News is available free of charge. If you want to read more articles however, you can either purchase the Pro version app in the Google Play Store or invite your friends to get the app via the app's messenger. Advertisements for the Pro version will appear here and there while flipping through the pages of news however it doesn't disturb the user's experience.
Final verdict
The news feed's strong points are clearly speed and simplicity. People who would like to know about the latest news on the go or when they have a spare minute, but don't actually want to give up the option of reading more, will be satisfied with the app. In my opinion, the new version is definitely more put together and fresh. On the other hand, some readers might miss the option to select sources and a broader country choice. The management category could have also been expanded somewhat more. Perhaps these missing elements, which I initially expected, are something more for my own personal needs and not everyone in general. For example, I have nothing against football and yes it's everywhere, however when deselecting this topic, I would have expected that this issue would disappear, at least from the top news. This was not the case. More precise filtering would be a good addition.