 Sing-a-Long: All I Want for Christmas is a New Android Device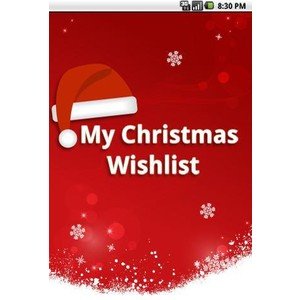 OK folks, Christmas is just around the corner. And as we're munching on our Turkey tomorrow, I'm sure most of us will take the opportunity to make it clear what we want for Christmas. You know, the old "Wow Mom, great Turkey and very tasty stuffing. Hey, did I mention that the new Nexus 7 is just $199?"
I don't know about you, but my kids are hitting me up already with Christmas wishes. So where are you at, and what do you want?
I personally would like to have the Nexus 7. First I was drooling over the Nexus 4. But since the update to my old S2, the Nexus 7 is looking sweeter and sweeter every day. I was in one of our local media and electronics shops here in Germany and played around with the N7. Wow, light, great screen and smooth. So I let it drop on my wife last night (no waiting for Thanksgiving dinner here). I said, "You know, your mom and dad always spend a lot of money on dress shirts for me (I'm a business guy- argh). Actually I'm good on clothes this year, why don't you guys pool your money and get me a new device and some accessories?" She kind of smiled- the one smile I don't really appreciate–and said, "I'll talk to my mom, but you know she doesn't like all that technology."
This was a bit of a letdown but I am not even close to giving up. Her dad and I talk a lot and he understands me, or at least I think he does. So like in Star Wars – Father in law, "You're my only hope."
Enough about me. What are your Android Christmas wishes, a new phone, a tablet or maybe a cool accessory for your current device?

Most importantly, to what extent are you prepared to go to make your Christmas wish come true?