5 signs that you're a smartphone addict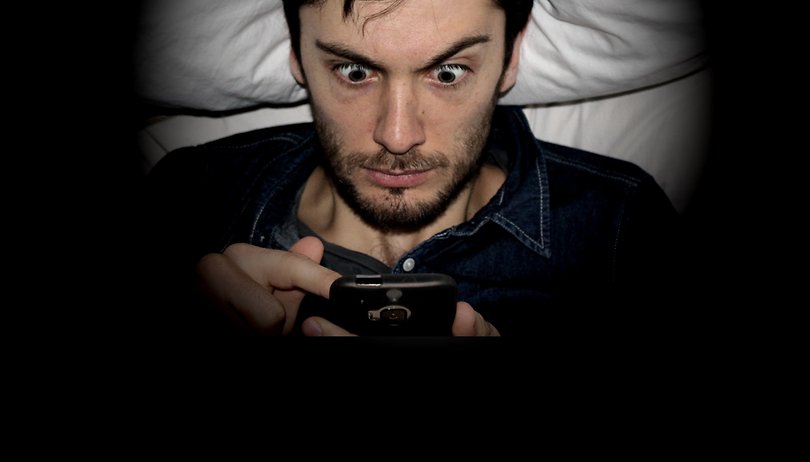 Smartphones have, for the most part, improved our day-to-day lives. But even such wonderful technology can become bad for us if the way we use it is left unchecked. If you always need your smartphone for company in the bathroom, find yourself walking into lamp-posts and tripping over small dogs in the street while you're texting, then you may be suffering from smartphone addiction. We're here to help you (and also laugh a bit). Here are five telltale signs that you're a smartphone addict.
1. You walk into street furniture while texting
Lamp-posts, bins, small dogs, and people. All these things become invisible when you're absorbed in a riveting WhatsApp conversation with a friend - until you collide with them. Maybe our eyelids will one day evolve to rest further back in our heads, improving our up-down peripheral vision and allowing us to see ahead while text-walking, but until that day comes, no one is safe.
Smartphone-related accidents are on the rise. It's so serious that in Nevada, America, police have begun fining people who text while walking. The UK - quite literally - tested a softer approach a couple of years ago by putting padding on lamp-posts along Brick Lane in east London.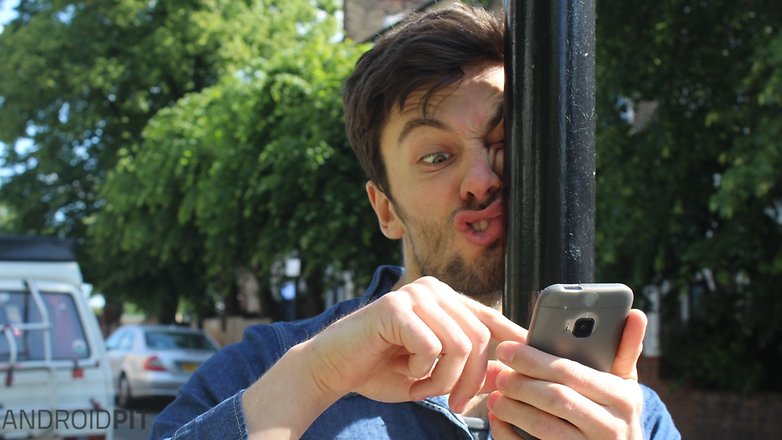 2. You go to the toilet with your smartphone
'Going' to the bathroom is usually an intimate experience. The reason there are locks on the doors is so we're comfortable in the knowledge that we're disconnected from the outside world. Despite this desire for privacy, we increasingly feel the need to take our smartphones - one of the most 'connected' gadgets in the world - to the toilet with us.
Whipping your smartphone out to keep yourself entertained in the loo is bad enough. But have you ever desperately needed to go, made it to the toilet, realized in horror that you've forgotten your smartphone, then ran all the way back to fetch it before finally locking yourself away? If so, then you're suffering from smartphone addiction. At least you're not alone, as a study by address-book site Plaxo found that 19 percent of all smartphone users drop their phones down toilets. Something tells us it's not because they slip out of people's pockets.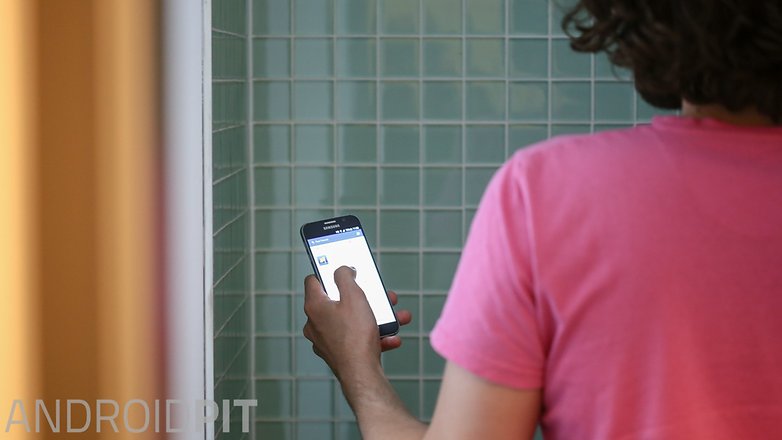 3. You rely on Google in conversations
You're sitting around the dining table with a group of friends, when someone says something that causes disagreement in the group. Back in the olden days (pre-2008), this would trigger a discussion, where everyone puts forward their own point of view until some kind of resolution is reached.
Fast-forward to today, and when a group discussion reaches a critical point, someone says "OK, Google". Suddenly, silence falls at the table, as everyone waits in anticipation to hear what the all-knowing Google has to say on the matter. Google gives its answer, and you'd think that would be the end of the discussion, but another person ripostes by smugly saying "Ok, Google" to their phone, then finding information which counters the original information. And so the debate rages on, except with Google as the ever-present mediator.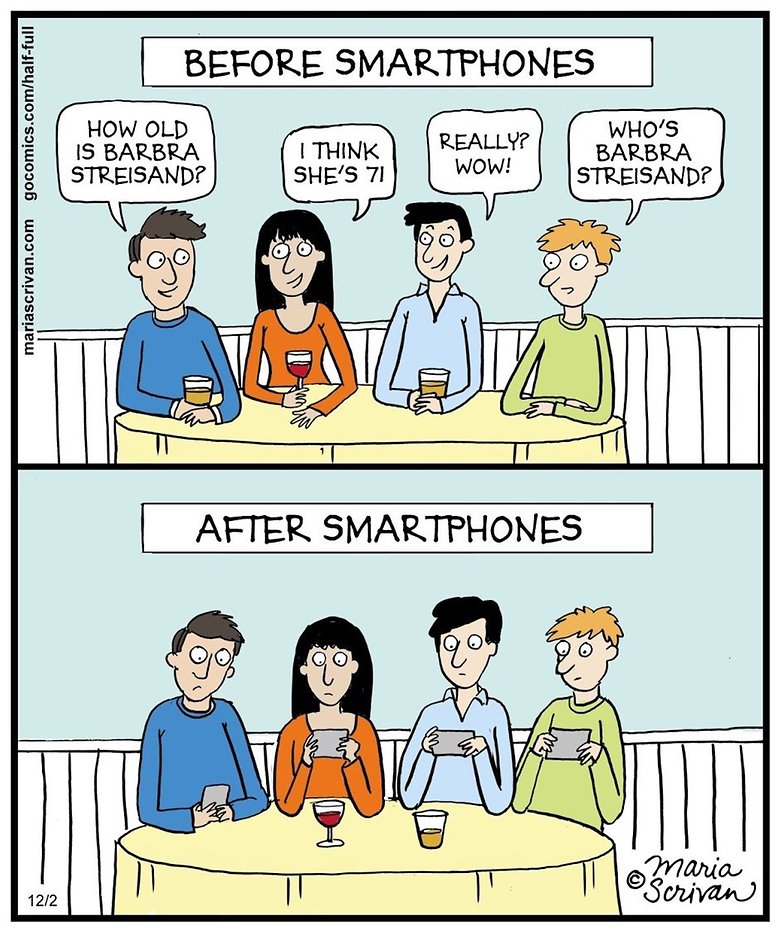 4. You record every 'magic moment' on your phone
Music gigs are becoming filled with people holding their smartphones and tablets over their heads, watching their screens as they film their favorite acts to make sure they capture the awesome moment. How about instead of trying to capture every single moment, you live in it instead? The same can be said for smooching selfies, enjoying stunning landscapes, and recording you and your partner's antics in the bedroom.
Of course, it's great to record life's most magical moments and relive them at later dates, but make sure you live those moments in the first place, rather than through the filter of a smartphone screen. Damn kids these days...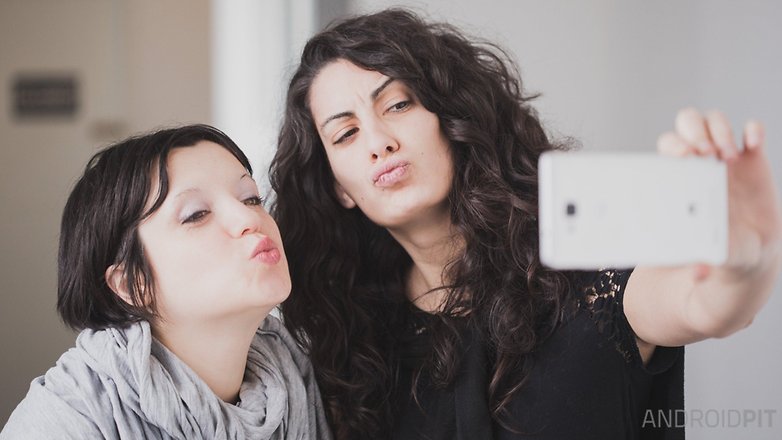 5. You use your phone in bed
No, this isn't about making homemade pornography (for that, see number 4 above), but about checking your smartphone obsessively before you sleep. You've all probably read the studies about how using a smartphone or tablet before bed has a terrible impact on your sleep. A recent study in Norway, for example, found that using your smartphone an hour before bed doubles the risk of you getting poor sleep.
Despite all the data which says it's bad for us, many of us feel the need to just do something - anything - on our smartphones before bed. If this is the case, or if you're reading this feature before bed right now, then you're we're afraid to say you're suffering from smartphone addiction and should stop immediately (conveniently, our list ends here anyway).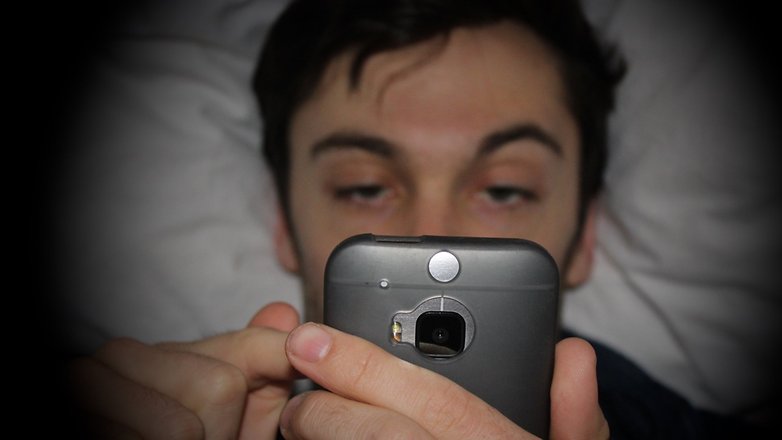 Do you do any of these things, or think you might be suffering from IAD (Internet Addiction Disorder)? Well then consider the comments board your smartphone addiction therapy room. Share your thoughts with us.