Skype Celebrates 70 Million Downloads with Impressive Infographic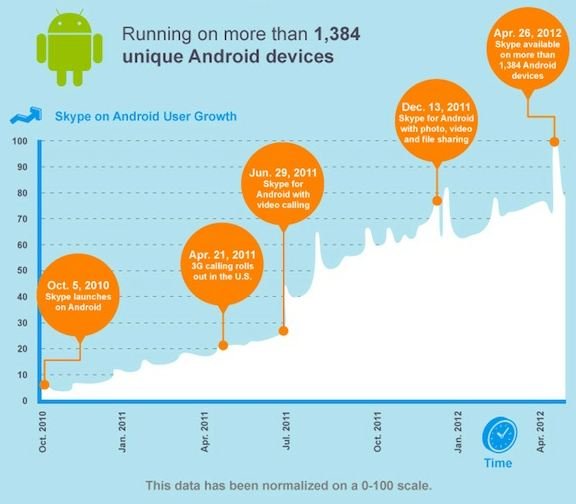 Skype has been downloaded 70 million times, putting it in the big leages along with such heavily-downloaded apps as Facebook and Angry Birds. While the app today gets a lot done, Skype for Android has actually gone through a metamorphisis since it was first announced in October 2010. Back then, all you could do was make calls over WiFi and video chatting was a distant dream.
By July 2011, Skype had video calling but was still only compatible with a few devices. Today, the app is compatible with 1,384 Android-powered devices, and it's been available for less than 2 years!
Like every smart company, Skype knows the best way to celebrate milestones like this is to release their own infographic. Below, you can see which countries gab the most often on Skype, which phones they own (hint: they're mostly all made by Samsung) and what the app looks like on different models. Skype proves you can create an elegant, functional app that works across many different models of phones. Microsoft: this was a good purchase.