Skype Translator: real-time translations in video calls by the end of 2014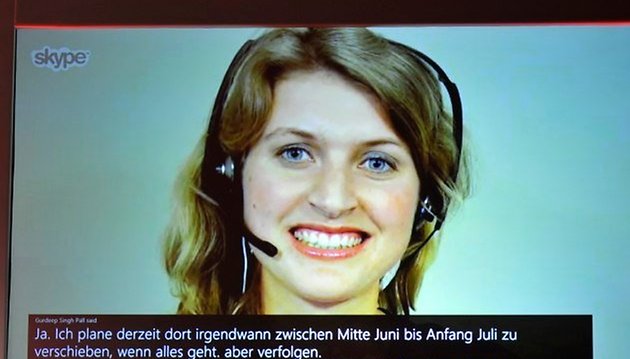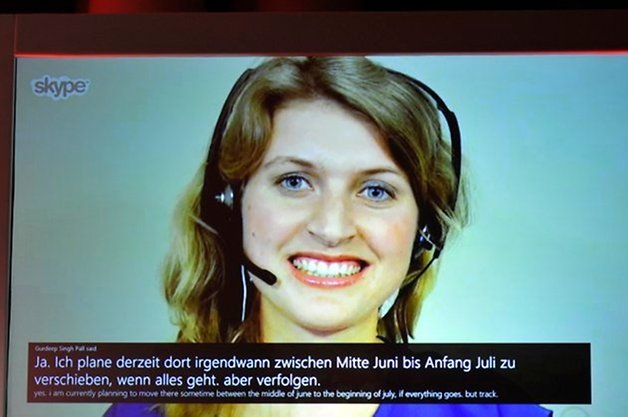 An event called Code Conference took place in California yesterday, where Satya Nadella, CEO of Microsoft, took stage to introduce a new and exciting project they have been working on. Skype Translator will allow you to place a video skype call where the foreign language of the person you are talking is translated into your language and displayed in subtitles at the bottom of the screen. Similarly to how it works in multilingual conferences where an interpreter is present, the translation will be posted once that person has stopped speaking, it isn't immediate. Not only that, the translated text is read out loud to the person, all with perfect intonation.
According to the Skype team at the conference, their goal is to have this service out by the end of 2014 where it should be supported on all devices that have Skype installed. There was no further information about which languages will be integrated into the service, but I think it is safe to say we will hear more about this in the near future.
I can think of a million and one ways how this would be useful, it is quite revolutionary. For example, my parents-in-law and and own parents don't speak the same language, so something like this would break down barriers and allow a new level of connection other than over-exaggerated hand gestures while trying to explain something. Or perhaps you are a journalist who wants information about a situation in a war-torn country, but don't speak the language, now you can get all the details.
Microsoft explains their project further in this YouTube video:
What do you think of this new feature?