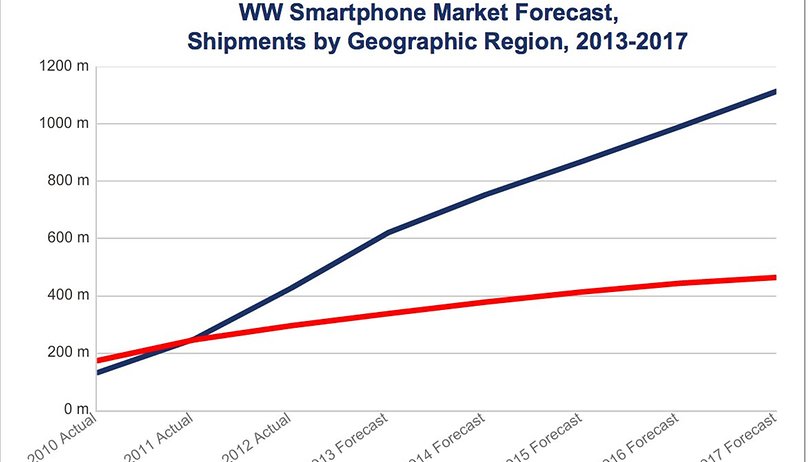 Smartphone Sales to Surpass Feature Phones in 2013 - Led by Android
A new study by IDC confirms that smartphone sales will surpass feature phone sales in 2013. The largest growth area will be in "emerging markets" - which are particularly Android-friendly.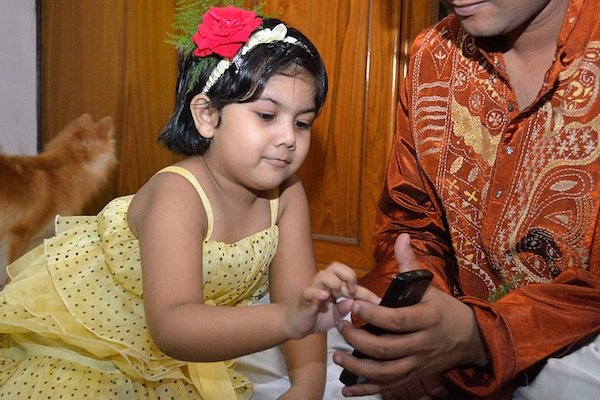 IDC's Worldwide Quarterly Mobile Phone Tracker data confirms that smartphone sales will surpass feature phone sales this year. Their forecast is for smartphone shiptments to grow 33%, year over year, reaching nearly 1 billion units (959 million) - up from 723 million in 2012. Smartphones are expected to make up 52.2% of all mobile phone shipments this year.
Demand will be driven primarily in emerging markets which, according to IDC, will account for 65% of all smartphones shipped in 2013 - up from 43% in 2010. Android devices, with global availability, widespread carrier access, and handsets at multiple price points, will constitute the bulk of smartphone sales.
Prices for smartphones have dropped significantly over just the past 2 years. The average selling price (ASP) has declined from $443 in 2011, to $407 last year to only $372 in 2013. Most of the lower-priced smartphones use 3G instead of 4G, however - though this is in part due to limited 4G availability. IDC is not predicting significant price drops over the next several years - estimating the ASP in 2017 at $309.
How do you see the future of Android smartphones?