Demand for Larger Smartphones Is Driving Android's Growth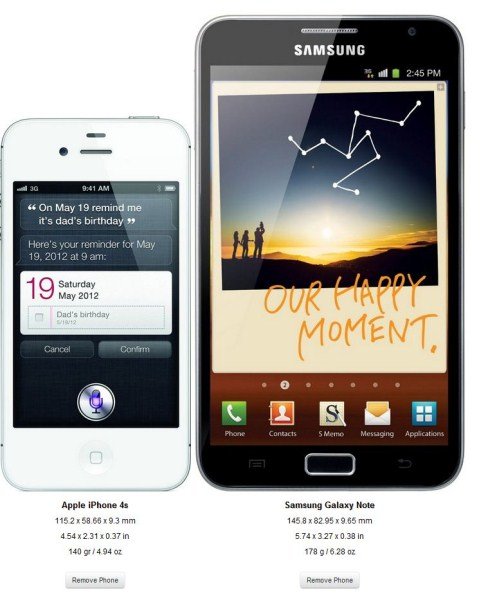 First came the Galaxy Note. Then, suddenly, any screen less than 4" was considered puny. But if current trends are to continue, we'll all be folding tablets into our pockets and unrolling them like giant scrolls in the next few months. That's how quickly large screens are becoming the norm.
Take it away, Tech Crunch:
Of all the Android devices that have been sold in the last three months, nearly one-third (29%) of them had a screen size of over 4.5 inches, with large-screened devices from Samsung, HTC, LG (pictured), Huawei and more. Apple's current iPhone has a screen of 3.5 inches.
Why are we buying larger phones? Because the bigger the screen, the more likely we'll be to use the device for more functions, like e-mailing, paying games, and, of course, watching films. In fact, only 19% of consumers with a screen smaller than three inches download and watch videos, compared to 65% when the screen is five inches or more. They're simply more useful for a range of different tasks.
With the release of the Galaxy Note 2, HTC's planned 5" phablet and the iPad Mini on the way, it sure looks as if manufacturers are catching on to the demand. Turns out consumers don't want a massive tablet or a sleek phone – they want something in between.