Smarty Pins from Google brings trivia to Maps and is actually a lot of fun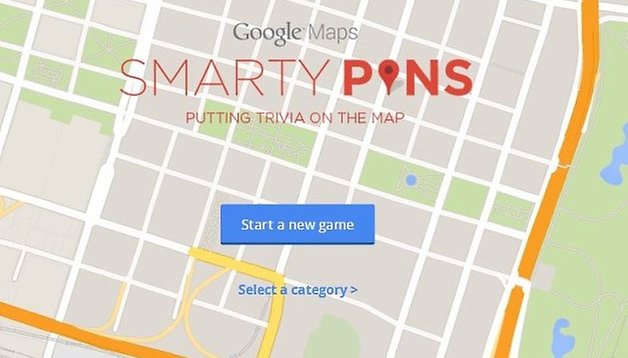 Google recently released an amazing and super fun game called Smarty Pins that mixes both geography and trivia. Based off of Google Maps, the browser game will help you test not only your geographical knowledge but also your basic smarts about places, people and events from all around planet earth. Are you smarty pants enough for smarty pins?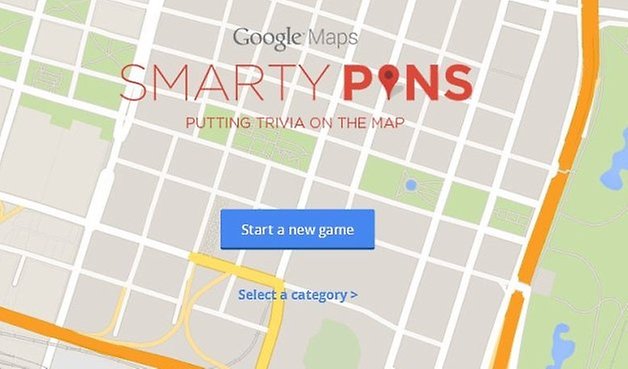 The concept is quite simple: Google Maps will also you a question, like 'In which city can you find England's oldest university'. For those who have no clue, there's a nice hint option that will help you out. To narrow it down a bit, Maps will also zoom in around the area where the location is located, but believe me, it's still tough, especially if you don't know more than the capitals of countries, if even that.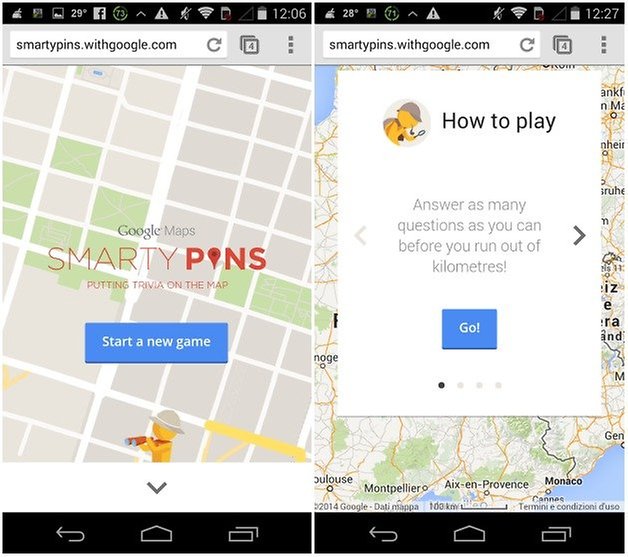 Once you've answered a question, Maps will show you how far off you were. The kilometers that separate your guess from the actual location are deducted from your kilometer account and when this has slowly dwindled down to zero, you're out of luck. So in a perfect world, you would be able to answer the question on the money, and by doing so, not lose any kilometers, however this, my friends, is quite the challenge.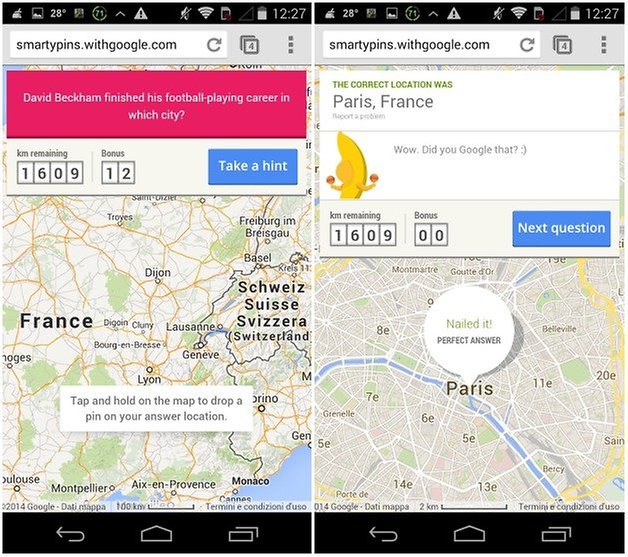 The question categories range from arts & culture, science & geography, entertainment, sports & games, and history & current events. There is also a featured topics category. When the klicks have run out, compare how you've done against your friends and other people on the internet.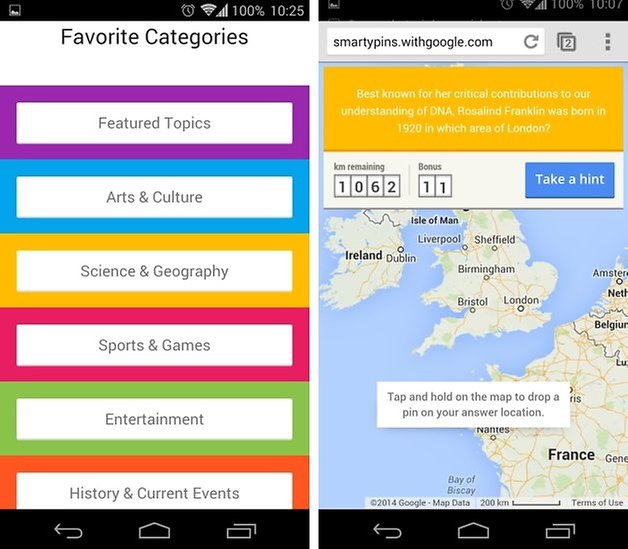 To play Smarty Pins, go to the Smarty Pins website. This can be played on both the desktop and application versions of a browser, however there isn't an application made for this game yet, though it's not likely that it will ever be created.
Let us know how far you got!