Update mania: Snapchat, WhatsApp+, Pushbullet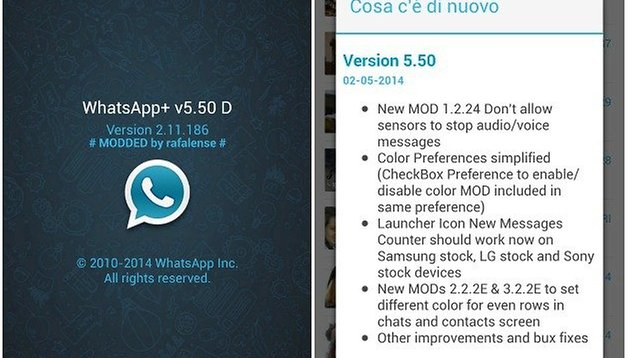 We've seen a slew, yes, that's right, a slew, of app updates in the last couple of days. Three of the most exciting are WhatsApp, Snapchat and Pushbullet. If you're not using any of these apps you probably should be, and if you are then you're about to be in update heaven.
WhatsApp+
I love WhatsApp. Despite the fact that it always seems to be getting updates it still remains one of the most bare bones instant messengers around. Having said that, it can be a little on the uninspiring side to look at, hence my liking for apps like WhatsApp+, a simple theming skin for WhatsApp. WhatsApp+ has just bumped to v5.50D, adding a bunch of things you can read in the changelog in the screenshot below. You can download WhatsApp+ from their website (and check their FAQ before installing)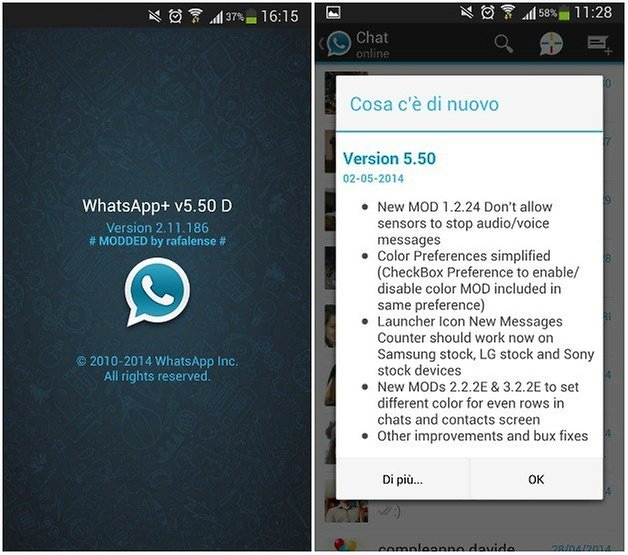 Snapchat
Snapchat, the self-destructing instant messenger most widely known for enabling millions of sexy selfies to be shamelessly flung onto the internet, has received a nice update that brings all sorts of new fundamental functionality, including the ability to actually chat with the app (which surprisingly didn't exist before now). Snapchat's latest update also adds video calling that is much more spontaneous and instantaneous than most other video calling apps. Chat works in a similar fashion to previous Snapchatting, once your friend has seen your message, it disappears...
Pushbullet
Pushbullet may not already be on your radar, but if it isn't, it should be. Especially if you're one of the many with more than one Android device. Pushbullet is an elegant solution to the age-old solution of emailing yourself. Pushbullet can push links, images, files and more to any of your devices (including from their desktop-based Chrome extension) and the latest update to the app has brought along a huge number of additions and improvements, not the least of which is an entirely new UI makeover to match the leaked Project Moonshine Google icons and apps. With device overviews, in-app pushes (so no more leaving your current app) and Tasker integration, there's not much not to love.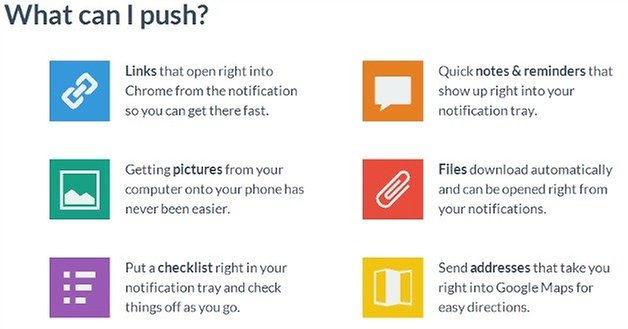 Are you using these apps? Any other similar ones you can share?