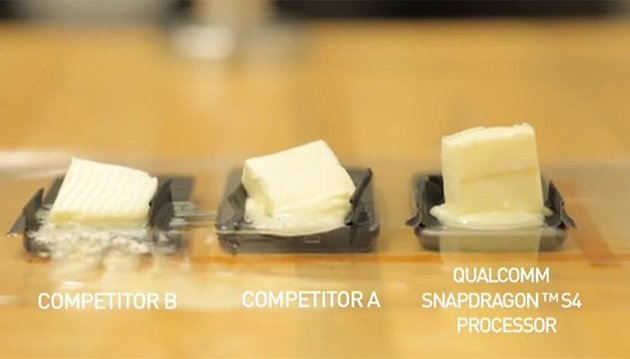 [Video] Snapdragon's S4 Chip Proves It's The Coolest In Butter Test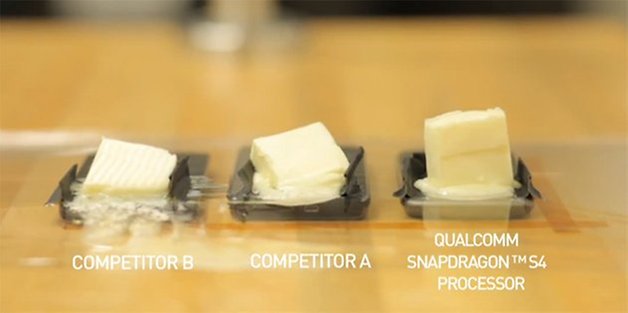 To prove just how efficient their new(ish) Snapdragon S4 processor is, Qualcomm has created a "butter test." It's a simple, yet visually inspired, way of showing just how little heat the Snapdragon S4 creates. In the test, a small cube of butter was placed on the backs of three competing smartphones, including one that contained the Snapdragon S4. While two of the phones melted the butter almost instantly, the Snapdragon S4 remained relatively cool.
When smartphones overheat, it doesn't just make your hands feel warmer than usual. Hot processors can also warp batteries and other essential internal components of your smartphone. Creating efficient chips is in everyone's best interest.
The S4 is one of the most popular chips around today. This is the one you'll find inside the HTC One X, One S, ASUS Padfone and Panasonic Eluga. It's popularity is due to the fact that it's one of the tiniest chips equipped for LTE. It's also especially adept at handling hardcore gaming action.
Of course, if you want to see if your own phone passes the butter test, you'd better make sure you've got a Ziploc bag.