Sony Announces Xperia U and P At Mobile World Congress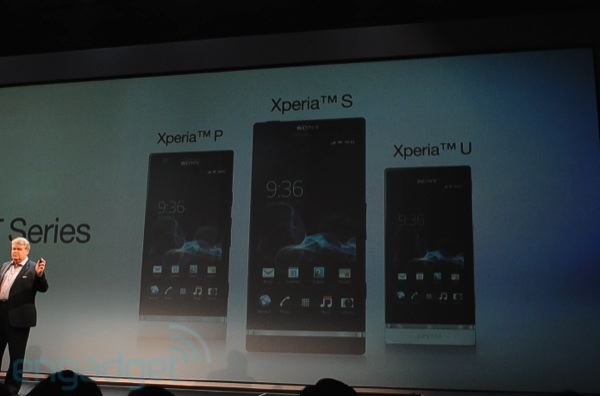 (picture from Engadget)
Sony has announced 2 new smartphones under the "new" Sony subsidiary: The Xperia U and the Xperia P. AndroidPIT was there live to get details, and will try to get some hands on time with Sony's new devices after the presentation.
Sony's 2 new Xperia devices, dubbed the Xperia U and the Xperia P, are both sporting dual core processors and HD cameras. They will both be shipping in the middle of Q2 of 2012. We'll try to go and get a hands on with the devices now. Stay tuned for more details as we speak to Sony.
(I'll be totally honest...the phones are a bit...odd looking. I guess that will come down to personal taste. I think they look a lot like MP3 players. I was hoping for more from Sony, but at the same time, this is pretty much exactly what I expected).