Update: New images and technical specs leaked
It's only two weeks until MWC 2017 in Barcelona and Sony is expected to introduce the successor to the Xperia X and Xperia XA smartphones. Here's everything we know so far about the forthcoming Xperia devices' price, release date, specs and features. The latest leaks to emerge include some new images showing the Xperia XA (2017) and further details on the massively upgraded specs.
Sony Xperia Xperia XA (2017): price and release date
The Mobile World Congress (MWC) in Barcelona, which is due to take place at the end of February 2017, is the most likely candidate for a release date. Sony usually presents its new smartphones at this event and all indicators are pointing to the release of the new Xperia smartphones.
When the devices will actually be released and at what price are both still open questions. A source at Android Headlines has indicated the Xperia XA (2017) is expected to cost around $320 when it is released and is tipped to be first released into the Chinese market sometime this year.
Sony Xperia Xperia XA (2017): technical specifications
In recent days what appear to be the first images of the new Xperia device have surfaced, along with some information on the technical specifications.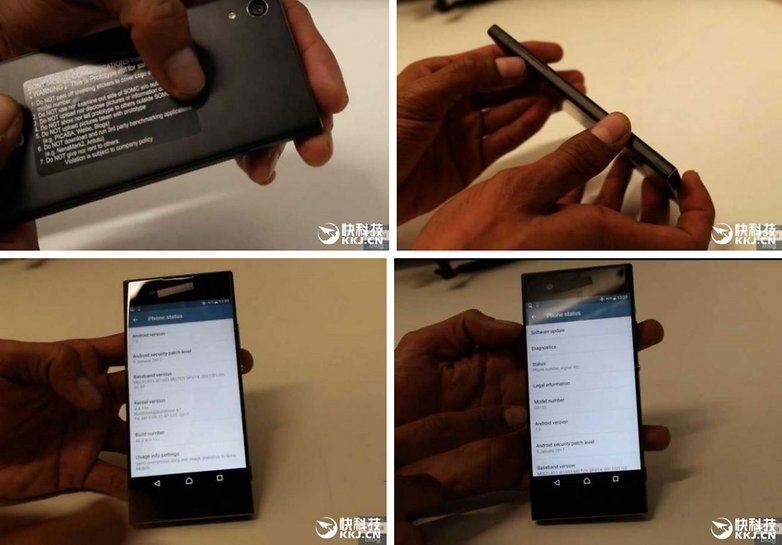 These screenshots indicate that the new Xperia will come with Android 7.0 Nougat already pre-installed on the devices, though Sony will still install its own custom user interface. Until recently, there hasn't been much in the way of details on the techn specs on the forthcoming Xperia device, but it's expected to be powered by the 64-bit octa-core MediaTek Helio P20 processeor and the larger variant of the smartphone could include up to 4 GB of RAM and 64 GB internal storage.
There's also a chance that the Sony Xperia XA may include a 23 MP camera on the back and also a 16 MP camera specifically for selfies on the front.
The model numbers for both devices, G3112 and G3121, have already appeared on a Russian database outlining encryption technologies for the Eurasian Economic Commission. XperiaBlog writes that the letter G is likely to refer to the 2017 generation, because Sony used an E as a character identifier in 2015, while in 2016 it was an F.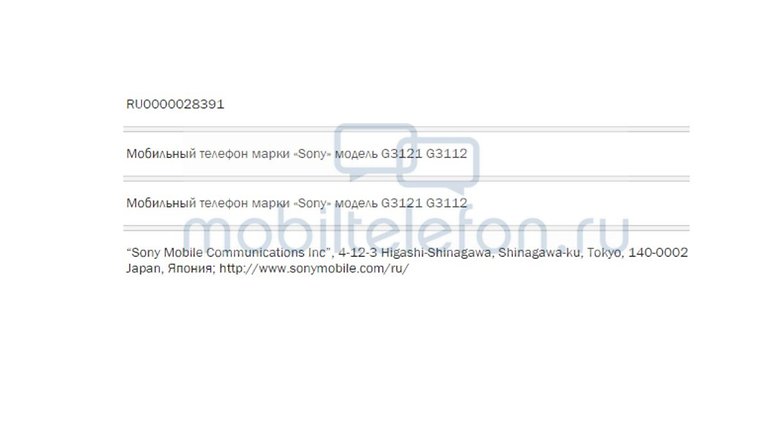 Sources: XperiaBlog.net, Android Headlines, mobiltelefon
Sony Xperia XA (2017): design
The first pictures of the Xperia XA (2017) emerged on Twitter late last year, which provided some early insight into what we could expect.
This might be the #SONY #XPERIA XA successor, on behalf of @Slashleaks... https://t.co/QHxOGxVdZj pic.twitter.com/uroE857WqI

— OnLeaks (@OnLeaks) 15. December 2016
XperiaBlog discovered that the Xperia XA (2017) will come equipped with a 720 x 1,280 HD display. There is a strong possibility that it will also come with a 4K display, implying that Sony is considering following a similar path to its competitors by moving into virtual reality. If that is the case, there is a strong chance Sony may launch a VR headset so users can get the full benefit out of that 4K display.
Sources: XperiaBlog.net, MobiPicker, Twitter
Are you excited about what Sony will present at the MWC? Which new features, in your opinion, should Sony introduce? Let us know in the comments below.