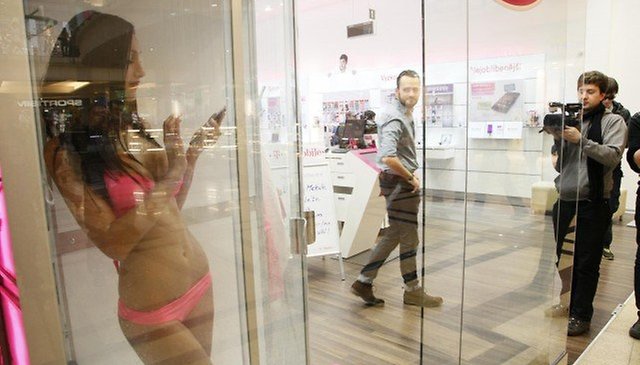 Sony Hires Models to Shower with the Xperia Z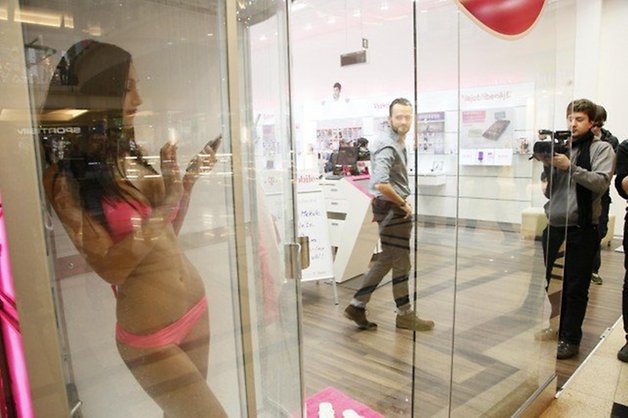 Marketing phones is hard work. To show off how their phones stand out from the rest of the pack, manufacturers have sent them into space, hired celebrities to hold them, and mercilessly made fun of their competition.
But if there's one thing we all know helps to sell phones (and damn near everything else), it's sex. Samsung knows this well, which is why, to sell the Galaxy S3 they unveiled an ad featuring a naughty wife. Now Sony is jumping into the fold, with an exhibitionist marketing stunt that pits a shower and a near-naked model against their latest and greatest phone: the Sony Xperia Z.
At a T-Mobile CZ store in Prague, Sony has hired a few super models to take phone calls with their Xperia Z smartphone in a makeshift shower built into the store. Whether or not you think the Sony Xperia Z's water-resistant feature is a gimmick, you have to admit this is brilliant advertising.
As I've written about before, phone owners in Japan really do like to take their calls in the shower, so it could be that this kind of marketing is totally normal in that area of the world. "In Japan, you can't sell a phone if it's not waterproof. About 90 to 95 percent of all phones sold now are already waterproof," Panasonic executive Taro Itakura told AFP at the Mobile World Congress.
Think Americans will want play Temple Run 2 while shampooing their hair? I guess we'll have to wait and see. That said, Sony has certainly grabbed our attention.
Check out more pictures of the action below: