Sony Invites Press Out To September 4th Event Sony is set to launch its new flagship phone, the Honami, also known as the Sony i1. Rumours doing the rounds have said that this phone is set to pack in a 20 megapixel camera and Sony has designs for it to become the best Android cameraphone in the world. Press invites to its press conference on September 4th have already been sent out which leaves the electronics giant with ample time to build the buzz and hype around the launch.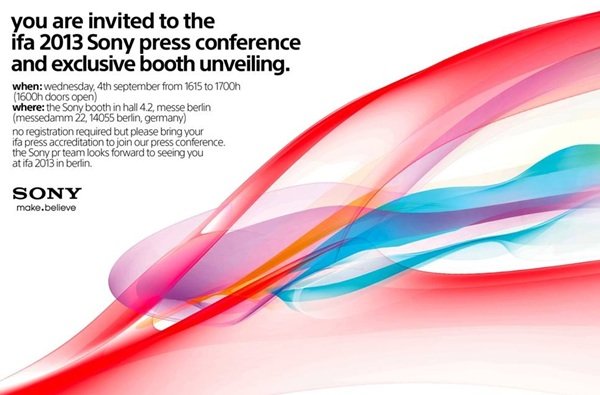 Sony will start its keynotes on the day from around 4:15pm to about 5:00pm on the day and you can bet your bottom dollar that AndroidPIT will be there and have you covered all the way.
Rumours doing the rounds concerning the new Sony Honami device say that the device will be running one a Snapdragon processor, and will have a 5 inch 1080p display. As mentioned before many are speculating that the device will sport an unheard of 20 MP camera.
Sony won't be the only company unveiling something during that time period though as it is likely that Samsung will also be introducing their new versions of the Galaxy Note line of mobile devices. These may have the potential to steal some of Sony's thunder in the process.
Are you excited about the upcoming Sony Honami device and do you think you will be spending some of your hard earned money on buying this device?