Sony Lens G: attachable camera-lenses work without smartphone too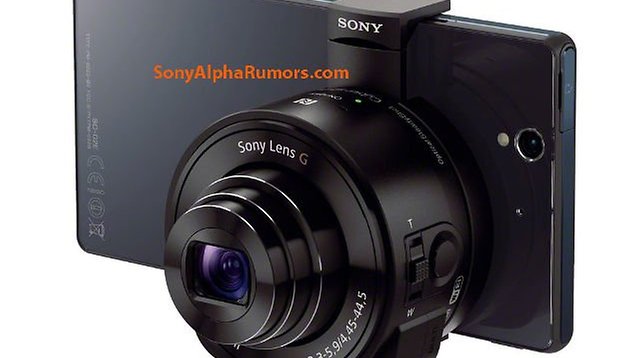 A few days ago I excitedly wrote about the two new lens-cameras from Sony, under the one market brand name " Lens G''. Now an excerpt from a manual has emerged, which allows us to make certain conclusions about its operation. The cameras can be connected via WiFi or NFC with a smartphone. However now it seems that they would also work as standalone devices, completely controllable without a smartphone.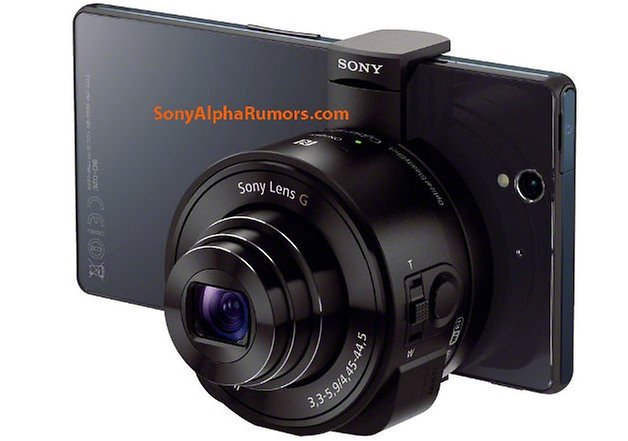 The Sony lens-cameras QX10 and QX100 from the Lens G series offer a new approach to the field of smartphone photography: instead of incorporating a good camera into a smartphone (see Nokia Lumia 1020) or a hybrid model like the S4 zoom, Sony introduced a good camera attachment, which can be coupled with any smartphone. The idea is fascinating: they've integrated into the lens everything needed for good photos (lens, sensor, processor, memory card). The smartphone which lets you control the camera, doesn't need to meet any special requirements.

Now an excerpt from an instruction manual for the two models has emerged, divulging new information on how the Lens G models work. It also clears up the dimensions and the weight of the two devices. Interestingly enough both include a microphone, a small display for battery status and memory card status, a hook for a shoulder strap and a tripod socket. In addition, they also include their own trigger and zoom buttons. The QX100 also comes with a lens ring for manual focusing. There is basically just one thing missing: the display.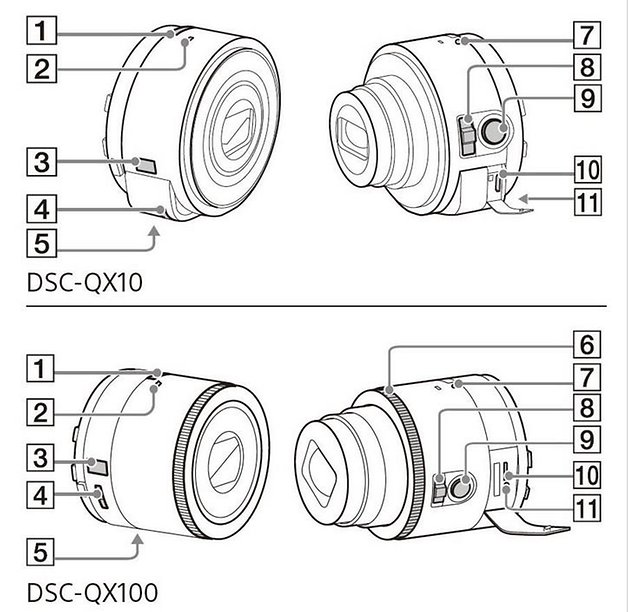 The controls are as follows:
Power button
Microphone
Display (shows SD card status and battery strength)
Hook for shoulder strap
Tripod thread
Focus ring (only for QX100)
Three-color LED (Green: Power on, Orange: Loading, Red: Video recording in progress)
Zoom switch
Release
Multifunction jack
Reset button
This information is interesting mostly because it suggests that the G Lens cameras can be used independently. This would be for either photographing or filming 'blindly' without really knowing how the picture has turned out. Just like 'old-fashioned' pics, this could have its own appeal. Both devices are compact and lightweight as well, which would make them ideal for quick snapshot taking and if necessary, pair with your smartphone to make a "real" photo that you can check right away.

Many readers seem to be skeptical about whether the Lens-G series will do well on the market. For many of you, the price is a deciding factor. Though I agree with this point, but I still cannot wait to give it a try.