Sony Mobile Is About to Give Samsung a Run for Their Money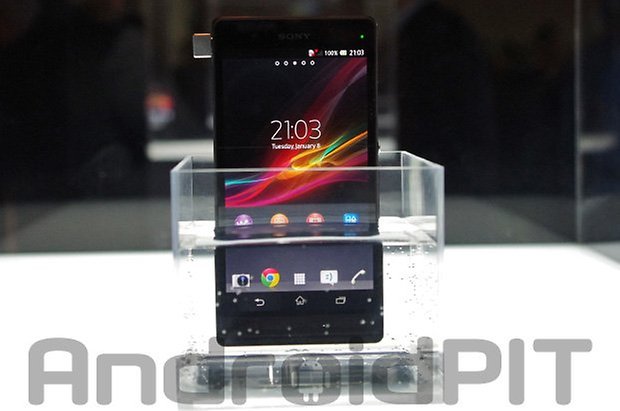 Sony is about to rewrite their own history – again. The company's recent releases are making me very excited about the direction in which they are going. Finally, it seems as if Sony has found a way to marry their two strengths: outstanding design and industry-leading performance. If the Xperia Z and the Xperia Z tablet turn out to be the blockbusters they look like they're going to be, they could just give Samsung a run for their money.
Now, I know what you're going to say: Samsung is an immovable giant. It's true. The company, along with Apple, has a virtual monopoly on all smartphone sales. Over the past year, we've seen as the share of nearly every other company, including HTC, Motorola and Sony, has shrunk in comparison. It seems that no other player can match the breadth of Samsung's offerings nor their clever advertising campaigns.
An Android for Design Nerds
But there is still a segment of the population that Samsung will no doubt have a hard time pleasing: the design nerds. These aesthetically-minded folks are the ones who bought HTC phones back when they were the pinnacle of Android design (think the HTC Evo or even the Sensation). They might be tempted to buy an iPhone but would rather not follow the masses. Sony's new phones are for them.
Consider the Xperia Z. All glass.Tiny bezel. 1080p HD display. Minimalist exterior. Or the Xperia Z tablet, which is thinner than the iPad mini and looks incredibly sleek. It appears Sony has finally dropped their cumbersome "newspaper" design and realized that thin is – and will always be – in.
Samsung, on the other hand, is obsessed with plastic – and probably always will be. The way they move products is to release one for every market – one top model for those with the cash to spend and a downmarket model those who just want a smartphone for checking email. They update their specs and roll out an overwhelming number of new features. But their designs usually lack a "wow" factor, even when they're meant for the top-tier. They tend to look the same.
In the past, this is where HTC has stepped in and scooped up the unimpressed. Their phones were often beautiful and well-made. But they were so slow to update their Sense UI, and so insistent on not offering expandable storage options, that even loyal fans have started to complain.
It's Their Turn
And now it's time for another Android manufacturer to rise up. Why not Sony? They offer one of the best Android skins, really fast hardware and excellent developer support. They've even tried to support the folks at Cyanogenmod. That's not to mention the fact that their devices tend to be durable – both waterproof and dust proof. Priced to move, I believe they could stand their own against Samsung's upcoming devices – or at least, better than most any other manufacturer out there. This is Sony's time to shine.