Sony SmartWatch 2: a Water-tight Android Wristwatch with NFC Sony has done it! They have come out with something much nicer than I have seen in wearable technology that offers great functionality not from your pocket but from your wrist. Today, Sony unveiled its Sony SmartWatch 2, advertised as the ''world's first water-resistant smartwatch with NFC connectivity''.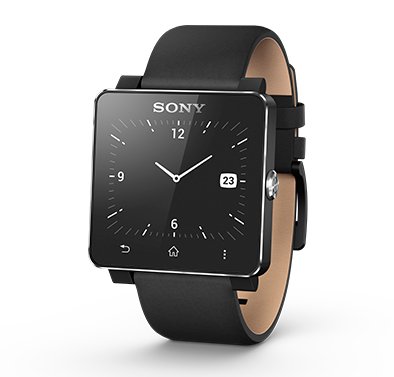 Design
What's the appeal of wearable tech? Well in this case, we don't need to look like cyborgs when donning the SmartWatch from Sony, unlike Google Glass that in my honest opinion, is quite far from stylish. The advertisement campaign for the new wrist decor is stalk full of female and male models who make that thing look good. The head of the watch is made of aluminum and it comes with a 24 mm stainless steel wristband. Apparently they will be coming out with some new watch straps soon to match your own style. You're also able to switch it out with any 24mm strap of your choice.

Water/Dust Proof
A new trend that Sony has been fire-rocketing is that of water-proof and dust-resistant devices, as we saw with the Sony Xperia ZR (IP55/58) and now with the Sony Xperia Z Ultra (IP55/IP58) which was also released today. The Sony SmartWatch has a water-resistance certificate of IP57. Though it is said to be splash-proof, Sony highly discourages you take it in the shower with you and even less for a dip in the pool.
At 1.6-inch, the LCD Transflective touchscreen display has a resolution of 220x176 pixels. The last thing you want with a smartwatch is to have to tilt it back and forth to be able to read what's displayed in the outdoors. Thanks to its screen brightness that is optimized for sunlight readability, it looks like this won't be a problem.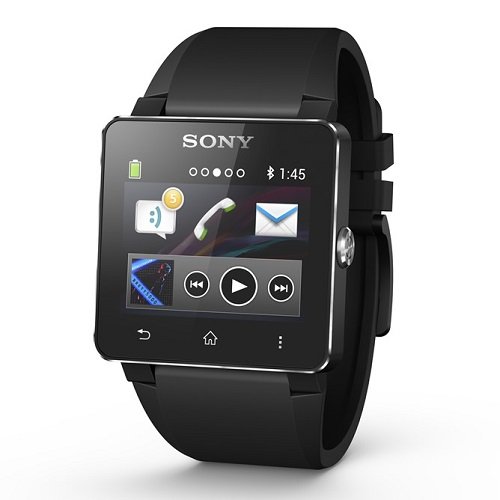 Functionality
This smartwatch has received many different functions. Its selling point is its NFC connectivity that Sony claims to be easy to use and set up. It will work with all smartphones using Android 4.0 Ice Cream Sandwich and up.
It's main use is as a wireless extension of your own smartphone that is tucked in your purse or pocket by giving you heads-up about notifications. It's also an Android app interface and works simultaneously as a phone remote control from the ease of your wrist. From what Sony says, you can handle calls, teak photos remotely with the smart camera app, control presentations remotely, check Map apps, downland emails and use it for fitness apps to better chart your work out whether running or cycling. You're also able to adjust the volume for your music player.
App expandability
Some other apps that are optimized are those for RSS feeds, weather, find your phone, SMS and MMS, on top of the tons and tons of apps found in the Google Play Store. Offline this works like any other digital wristwatch (you can even read the time!), but you're also about to read previously received notifications, set your alarm and use as a light when searching for your keys, for example.
Technical Specifications
For the time being, the tech specs for this gadget are not well known. This is the information that has been released so far.
Weighs 122.5 grams (SmartWatch+metal strap)
Dimensions of 42 x 9 x 41 mm
Made of aluminium & high polished plastics
Battery life of 7 days with low usage and 3-4 days of normal usage, though the watch is always on
A user interface similar to Android
1.6-inch Translfective LCD display at 220 x 176 pixels
Comes with a microUSB charging cable
Works as an NFC watch with all smartphones using Android 4.0 Ice Cream Sandwich and later
Multiple Languages
Availability and Price
The SmartWatch 2 will be available as of September 2013 in many different language including English, French, Traditional Chinese, German, Russian and Spanish. The gadget will go for 261 US dollars (199 Euros).