Sony Togari: Slimmest phablet in the world? The trend is clear: smartphone are getting bigger and no manufacturer (asides from Apple) seems to be able to resist the temptation to believe that bigger is better. With the Togari, Sony is reportedly working on the next big thing. Literally. A new picture suggests that Sony is vying for the spot of the "thinnest smartphone" in the world. Hopefully, their efforts aren't in vain.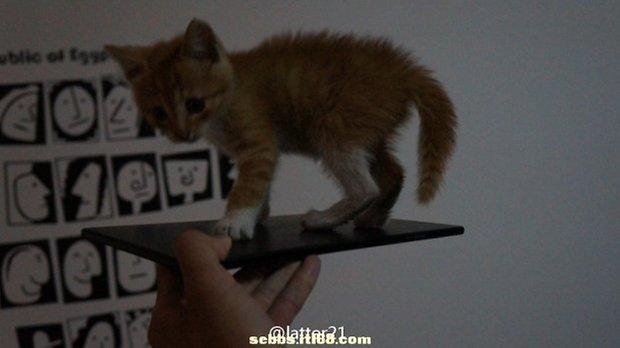 Sony has been hard at work trying to come up with a successor to the popular Xperia Z, although there hasn't been much news surfacing about what could possibly be in the works. While the Japanese have come to rely more and more on the phablet segment, i.e. devices that are called as such since their size is a mixture of a "phone" and a "tablet". The term emerged over the last little while and has become more and more prevalent in the industry. In fact, most companies now have at least one "phablet" in their repertoire.
A vague photo has appeared in a Chinese forum that allegedly shows the Togari. Details aren't forthcoming (yet) but you can clearly see how thing it is. Right now, the thinnest smartphone on the market is currently awarded to the Huawei Ascend P6 coming in at 6.18 millimeters. While nothing official has been announced in regards to this mysterious device, it has the looks that it may be thinner.
And just for our own sake, it's worth noting that the picture of the device was taken from the side and we really shouldn't be jumping to any conclusions based on it alone. On one hand, it could be a valid "leak" of the device. On the other, it could just be a clever fake. However, it does fit in with the previous image that we've seen in regards to the alleged Togari.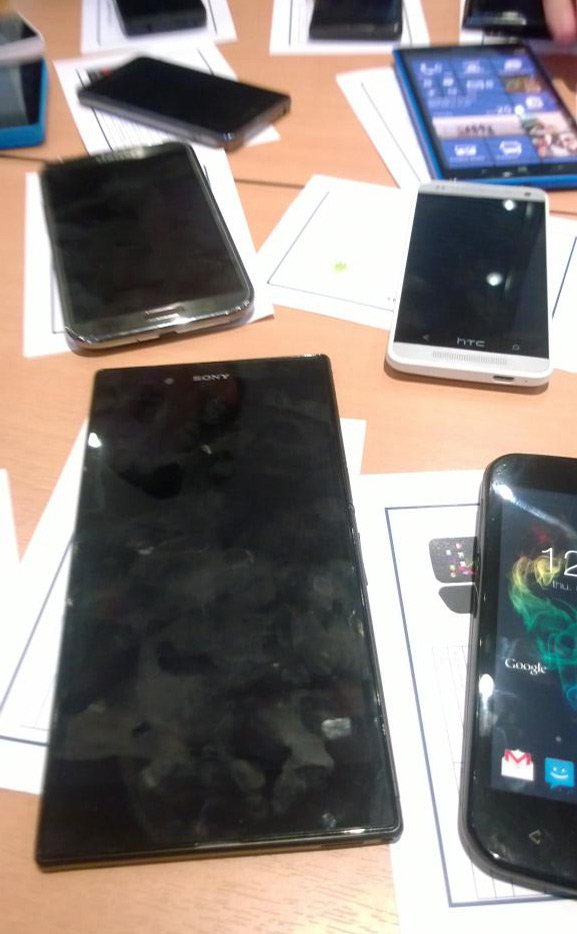 To add further fuel to the fire, it seems that the website vr-zone.com has confirmed that the "Togari" model from Sony will be named the Xperia TO. A presentation from Sony is expected on June 25th, so at least during this month!
The speculated specs of the Togari/Xperia TO are as follows:
| | |
| --- | --- |
| CPU | Snapdragon S4 Prime 2.3 GHz |
| RAM | 2 GB |
| Display | 6.44 inches, 1080p |
| Memory | 32GB Internal |
| Camera | 13 megapixel Exmor RS-Sensor |
| Operating System | Unknown |
| Dimensions | Unknown |
| Battery | 3000 mAh |
| Other | Waterproof, LTE enbaled, comes with stylus |
What do you think? Is it too early for a successor to the Xperia Z?