Sony Xperia S, Xperia P, and Xperia U Launched Unlocked In The US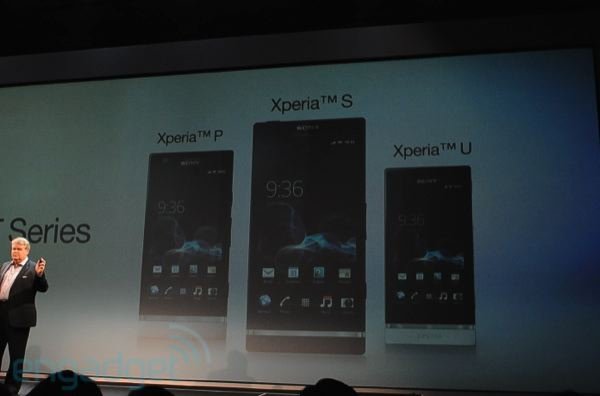 US fans of the newest Sony Xperia lineup have been patiently waiting on getting their hands on 3 of Sony's newest devices, and if you've been contemplating getting one of these phones unlocked, your day has come. The devices can now be officially ordered in the United States from Sony's website, or from Newegg, and oddly enough, it seems that no US carrier is currently subsidizing them.
All 3 phones can be purchased unlocked, with the Xperia U selling for $299, the Xperia P for $479, and the Xperia S for $559. I'm not sure why there are no carriers currently subsidizing them though. Maybe it's something that will happen later, or maybe it's due to low demand? Unfortunately, the reason for this isn't known, but it certainly is odd to see Sony's flagship devices arrive with little to no interest from carriers.
I have to admit that with a pricetag of $559 for the high end Xperia S, Sony might have a hard time selling this unlocked, especially considering that you can purchase the Galaxy Nexus (which is currently being updated to Android Jelly Bean) unlocked for $399 on the Google Play Store. Consumers can also purchase the Galaxy S3 for around $70 more, and can even get the powerful HTC One X for more than 40 dollars LESS than the Xperia S on Amazon.
I'm not sure what Sony was thinking on the pricing, but lets hope they have something up their sleeves to generate more consumer interest in 3 of their newest phones.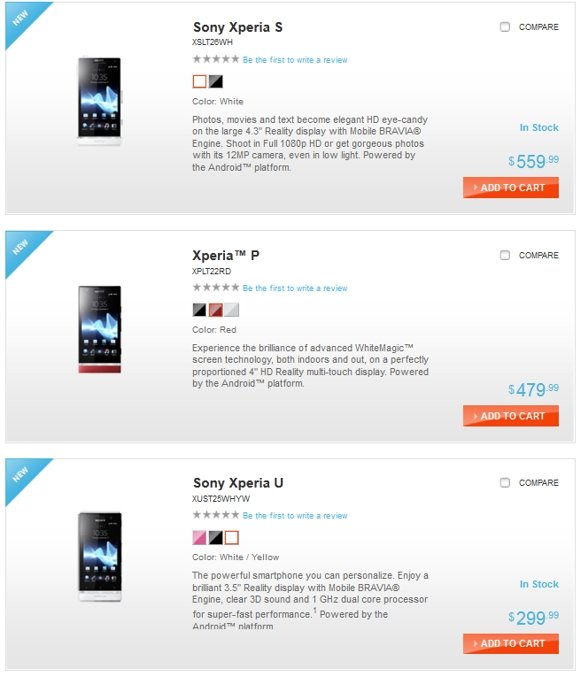 Picture credits: (pricelist) - Unwired